Austin police say shooter who targeted downtown buildings dead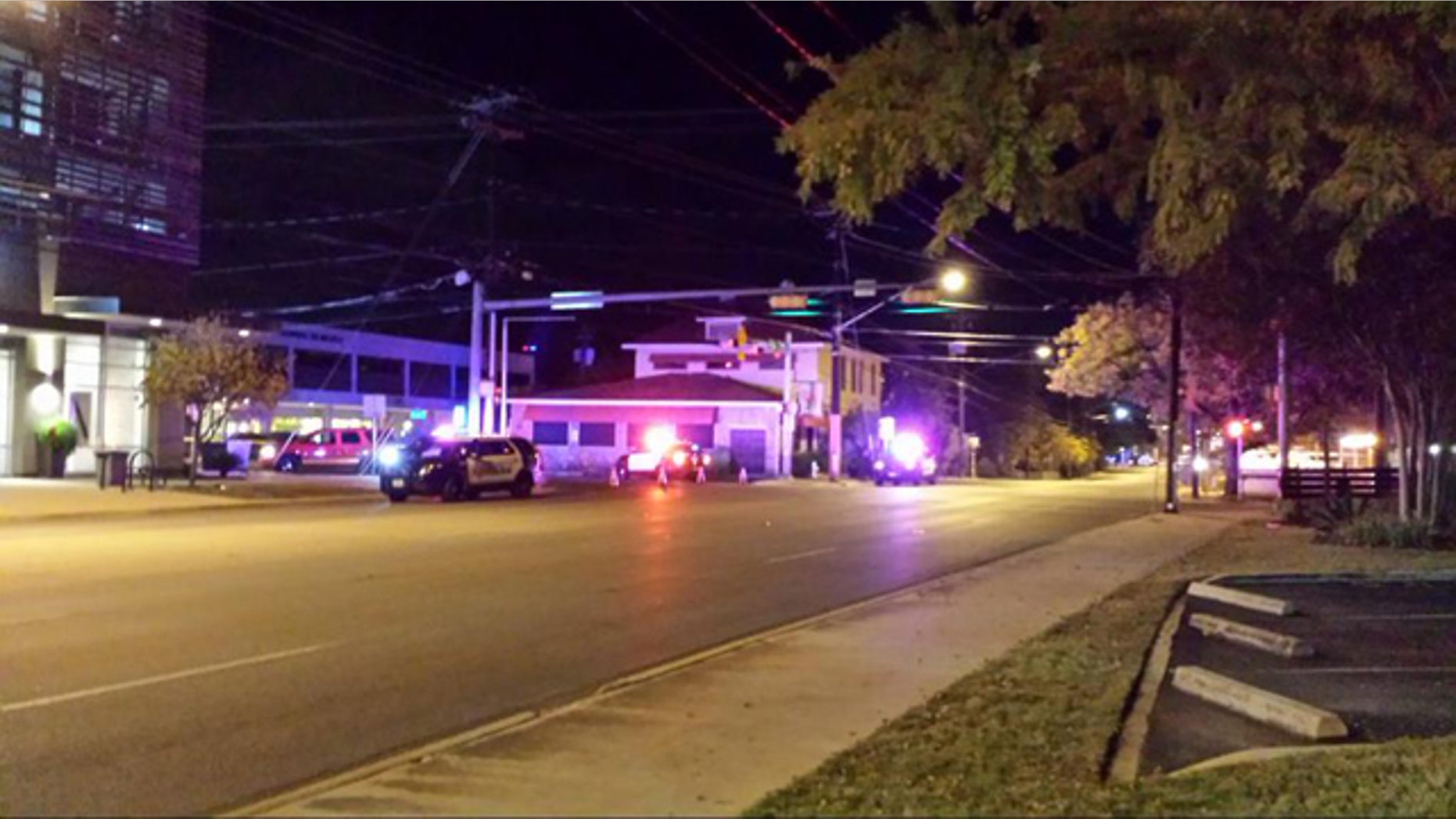 Authorities say a male shooter who targeted multiple buildings in Austin, Texas early Friday was killed by police.
Police said the shooting took place at approximately 2:20 a.m. local time and targeted at least three buildings: the police department's headquarters, the Mexican Consulate, and the federal courthouse.
MyFoxAustin.com reporters said they had spotted bullet holes in the security booth outside the federal courthouse.
Police Chief of Staff Raul Munguia said the shooter was wearing some kind of vest with a possible explosive device attached. Munguia also said that authorities spotted what appeared to be an improvised explosive device in the suspect's car. Investigators were also sent to the suspect's home to determine whether there was any threat there.
MyFoxAustin.com reported that part of Interstate 35 that passes through downtown was closed in both directions as authorities investigated the shooting. No other injuries were reported and authorities said there was no further threat to the public. Any information on the gunman's identity or a possible motive was not immediately available.
The Associated Press contributed to this report.