Austin package bomb attacks timeline
NEWYou can now listen to Fox News articles!
Austin police are reminding residents to remain "vigilant" after announcing a suspected "serial bomber," identified as a 24-year-old white male, died after a confrontation with police overnight Wednesday. Officials warn the suspect could have set up other explosive devices prior to his death.
Over the past three weeks, a string of package deliveries left at least two people dead and several others injured after explosions rocked their homes.

The first explosion unfolded on March 2, killing 39-year-old Anthony Stephan House after a "device" exploded on the front porch of his Austin home. The blast was investigated initially as a suspicious death, and later as a homicide.
Ten days later, a similar incident was reported just 12 miles from House's home. A 17-year-old, identified as Draylen Mason, was killed and his mother was injured after a package exploded inside their home.
Hours after the second explosion occurred, police reported a third blast, confirming that at least one elderly woman was injured.
The night of March 18, around 8:30 p.m., a fourth explosion -- possibly triggered by a trip wire -- occurred. Two men in their 20s suffered non-life threatening injuries in the blast, including one who had nails in his leg, according to KVUE-TV.
"If this explosion was the result of a bomb using trip wire technology, that is showing a different level of skill above that we were already concerned that this suspect or suspects may possess," Austin Police Chief Brian Manley told ABC's "Good Morning America" on March 19.
Another device exploded early March 20 at a FedEx ground distribution facility in Schertz, Texas, injuring one person.
Schertz Police Lt. Manny Casas told Fox San Antonio a medium-sized package, which was heading to Austin, was on the conveyor belt when it exploded. A female employee was treated for a "possible sound injury" and was released.
All of the explosions are believed to be linked, according to investigators, and officials said they were not ruling out any possible motives.
Here's a timeline (in Central Daylight Time) of the deadly package explosions shaking Austin -- and what police are advising residents as they continue to investigate the incidents.
March 2
6:55 a.m.
Austin police receive reports of an explosion and find a critically-injured House. The 39-year-old victim is then transported to nearby Round Rock Hospital.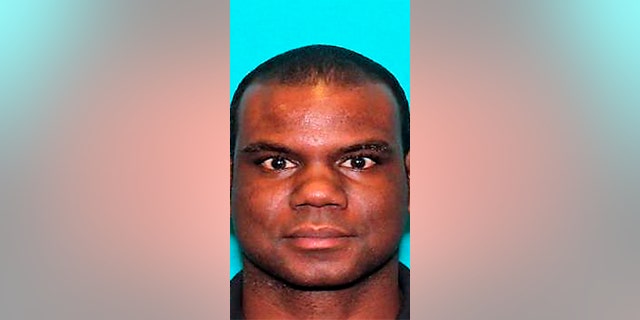 7:48 a.m
House is declared dead at the hospital nearly an hour later. Authorities announce House's death is being investigated as "suspicious."
10:45 a.m.
The Austin Police Department holds a news conference in House's neighborhood.
10:50 a.m.
Austin police say they've determined the device was inside a package, and are working with the Bureau of Alcohol, Tobacco, Firearms and Explosives to reconstruct the item and learn who may have created it.
"Right now, we're trying to determine how did the package get there and who was the intended target? We do feel that this was targeted at somebody. We're still trying to figure out whether that was the individual who died or not," Assistant Chief Joseph Chacon with the Austin Police Department tells reporters at a news conference.
Police say it is "an isolated incident and that there is no continuing threat to the community," adding that there is no reason to believe it is terror-related.
"Anytime we have a bomb go off like that and somebody dies, the first thing people think is terrorism. While we cannot completely rule it out at this point, we do not believe that terrorism is a motive in this death," said Chacon.
House had also faced previous charges in Travis County, according to Fox 7.
March 12
6:45 a.m.
Austin Police received a call about an explosion in a neighborhood on the northwest side of the city after a 17-year-old resident found a package on the front step, brought it inside and opened it in the kitchen, where it exploded.
9:30 a.m.
Authorities confirm a teenager is dead and a woman in her 40s is seriously injured after a package explodes at a home in Austin, marking the second such explosion in the city within two weeks.
Police say the teen died at the scene, while the woman was taken to a hospital with life-threatening injuries.
The FBI offers to assist Austin police with the investigation.
10:45 a.m.
The Austin Police Department holds a press briefing in the neighborhood where the second package bombing occurred.
10:50 a.m.
Authorities say they believe the package bomb that killed the teenager and wounded the woman is linked to the deadly package sent to House's home earlier this month because they were both left on the front doorstep and not delivered by a mail service.
Manley said the U.S. Postal Service does not have a record of delivering a package to the Austin home where the explosion occurred Monday.
Police reclassify House's death as a "homicide investigation," instead of a "suspicious death," as the two incidents may be related.
Manley says investigators hope to collect surveillance video and evidence from nearby homes to identify a suspect.
"We're doing a canvas of the neighborhood right now," Manley says.
11:50 a.m.
Another explosion is reported in the Montopolis neighborhood, located southeast of downtown Austin.
The Austin Police Department confirms police are reponding to an "urgent" call.
12:08 p.m.
Austin-Travis County EMS officials declare a "trauma alert," announcing they are transporting at least one patient to the hospital following a reported explosion.
12:16 p.m.
Austin-Travis County EMS confirm in a tweet that a woman in her 70s has "serious, potentially life-threatening" injuries. A second woman from that address had an unrelated medical issue and was not taken to the hospital.
2:45 p.m.
Police hold another press briefing to update reporters on a third blast in Austin.
2:50 p.m.
Police identify the victim of the third bombing as a 75-year-old Hispanic woman, who is currently in "critical, but stable condition."
Based on evidence gathered at the scene, police say they believe the third incident is related to the two previous ones involving package bombs.
"We do not have a specific victimology ... at this point, we are willing to investigate any avenue that may be involved behind these attacks," Manley says.
Manley says it's not yet clear whether these victims were "intended targets," but asks the community to be vigilant.
"We are having innocent people getting hurt across the community," he adds.
March 18
8:32 p.m.
Austin police are dispatched to a southwest Austin neighborhood after reports of a "bomb hotshot" explosion.
9:16 p.m.
Austin police confirm two males were injured after another explosion -- possibly triggered by a trip wire -- occurred in an Austin neighborhood known as Travis Country.
10:27 p.m.
Police hold a news briefing to update residents on the latest explosion, which officials believe may be related to the three others.
"Not only do not touch any packages or anything that looks like a package -- do not even go near it at this time," Manley warns.
March 19
1:33 a.m.
Austin police hold another news briefing, with Manley at the mic.
"There have been reports in the media that this device was triggered by a trip wire, and we're here to say that's a possibility," Manley says. "So that changes things."
Manley then asks community members to have an "extra level of vigilance."
4:05 a.m.
Police ask residents in the Travis Country neighborhood to remain in their homes until the area has been properly cleared.
6:43 a.m.
Emergency alerts are sent out to residents in Travis Country, asking them to stay in place until police clear their neighborhood of "any hazards."
10:00 a.m.
During a morning press conference, Manley warns residents to look for "anything that looks out of place," including suspicious bags, backpacks or packages, especially if they notice a wire poking out.
"We [are] not willing to classify this as terrorism, as hate, because we just don't know enough," Manley says.
Manley says officials have noticed a change in the method this suspect is using, which reveals a "higher level of sophistication."
However, Manley adds, there are "similarities" between all of the recent explosions.
March 20
12:30 a.m.
A device explodes at a FedEx ground distribution facility outside of San Antonio, injuring one person. The pacakage was apparently addressed to Austin and is likely linked to a string of bombings that have rocked the state's capital this month, federal officials said.
6:07 a.m.
Officials with the Bureau of Alcohol, Tobacco, Firearms and Explosives (ATF) confirm they are at the scene of the explosion.
March 21
4:57 a.m.
The suspect in the bombings blew himself up during the early morning of March 21, Manley said at a news conference.
Authorities had tracked down the suspect to a hotel parking lot in Round Rock, Texas – about 20 miles north of Austin. The suspect drove away from authorities before the car stopped in a ditch on the side of the road, according to the police chief. When a SWAT team approached the vehicle, the suspect then detonated an explosive device inside of the car, he said.
One officer suffered minor injuries in the blast, while a second officer fired his weapon, Manley said.
Authorities identified the suspect as a 24-year-old white male. Officials did not say if he is from Austin or reveal a motive.
ATF agent Fred Milanowski said it was "hard to say" if the suspect acted alone.
Manley encouraged the community to be alert -- authorities aren't sure of the suspect's whereabouts before his death and he could have left behind more packages.
5:28 a.m.
In a tweet, President Trump acknowledged the suspect had died and praised law enforcement officials for tracking him down.
"Great job by law enforcement and all concerned!" Trump said.
Police warn residents to beware of suspicious packages
Federal law enforcement officials told Fox News the packages were made to look like mail.
Police warned residents who found any suspicious packages to call 911, and to send tips to Austin Crime Stoppers at (512) 472-8477 or Texas Crime Stoppers at 1-800-252-8477.
Fox News' Nicole Darrah, Travis Fedschun, Kaitlyn Schallhorn and The Associated Press contributed to this report.