Attempted kidnapping of woman in Cleveland stopped by Bible study group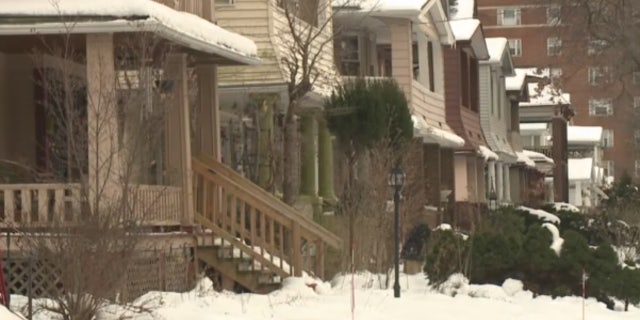 NEWYou can now listen to Fox News articles!
People in an east side neighborhood are on edge after two men tried to kidnap a woman as she left a Bible study group.
"I got home; there was a cop car blocking the driveway," explained neighbor, Chris Black.
Around 8:30 p.m. Wednesday, a 21-year-old woman left a Bible study group at a house on East 128th Street. According to a Cleveland police report, as she tried to get into her car, two men wearing black coats, black ski masks and blue jeans approached her.
The victim told police that the men pushed her and told her to get into the back seat of her car. She began to kick and scream, alerting neighbors.
"It could have happened to anybody and it's unfortunate that it happened to somebody I know, and somebody who was just coming here to go to a Bible study at the church," said neighbor, Sam Hartman.
According to the report, the woman tried to run back to the house, but one of the men grabbed her by the hood of her coat and started to drag her up the driveway of a home across the street. After hearing her screams, the woman's friends from the Bible study group came outside and scared the men away. Witnesses saw them run through backyards and disappear.
"It's a nice area, but it's frightening to have things happen like that -- the Shaker Square bank hold up two weeks ago; they are kind of black marks on what should be a nice neighborhood," said Black.