Arkansas officer killed: Teen held in connection with shooting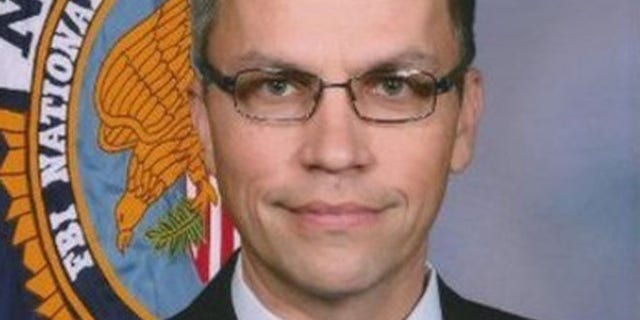 NEWYou can now listen to Fox News articles!
An 18-year-old suspect is being held in connection to Monday's deadly shooting of a police officer in a small northeastern town after a manhunt that stretched on for hours, Arkansas State Police said.
Lt. Patrick Weatherford, a 15-year department veteran, was shot in the line of duty in Newport, about 90 miles northeast of Little Rock. The officer died shortly afterward at a nearby hospital.
The Arkansas State Police said on Tuesday that Weatherford was responding to a vehicle break-in when he was shot.
The 18-year-old suspect surrendered to police after the shooting, according to investigators. No charges were immediately filed, Arkansas State Police spokesman Bill Sadler said.
There should be "no fear" in the community of further violence, Sadler added.
GEORGIA PRISON GUARDS KILLED, SUSPECTS ESCAPE
"Obviously our hearts are broken today," Newport Police Chief Michael Scudder said. "We're grieving the loss of one of our own."
Weatherford, 41, was a lieutenant in the criminal investigations division at the Newport police department. He studied criminal justice at the University of Arkansas at Little Rock and attended the FBI National Academy, according to his LinkedIn profile. He was named Jackson County Law Enforcement Officer of the Year in 2016.
OHIO TRIPLE-MURDER SUSPECT LINKED TO MORE KILLINGS
"Today, we mourn the death of a distinguished member of the Arkansas law-enforcement community," Sen. Tom Cotton (R-Ark.) said in a statement. "Lt. Weatherford was a 15-year veteran of the Newport police force who just last year was recognized as the Jackson County officer of the year for his outstanding performance and unwavering commitment to the safety and security of our state."
"We are forever indebted to men and women like Lt. Weatherford, who put their lives on the line every day to keep others safe," Gov. Asa Hutchinson (R-Ark.) wrote in a statement.
The Associated Press contributed to this report.