Arizona parents accused of murder after son, 2, shot older brother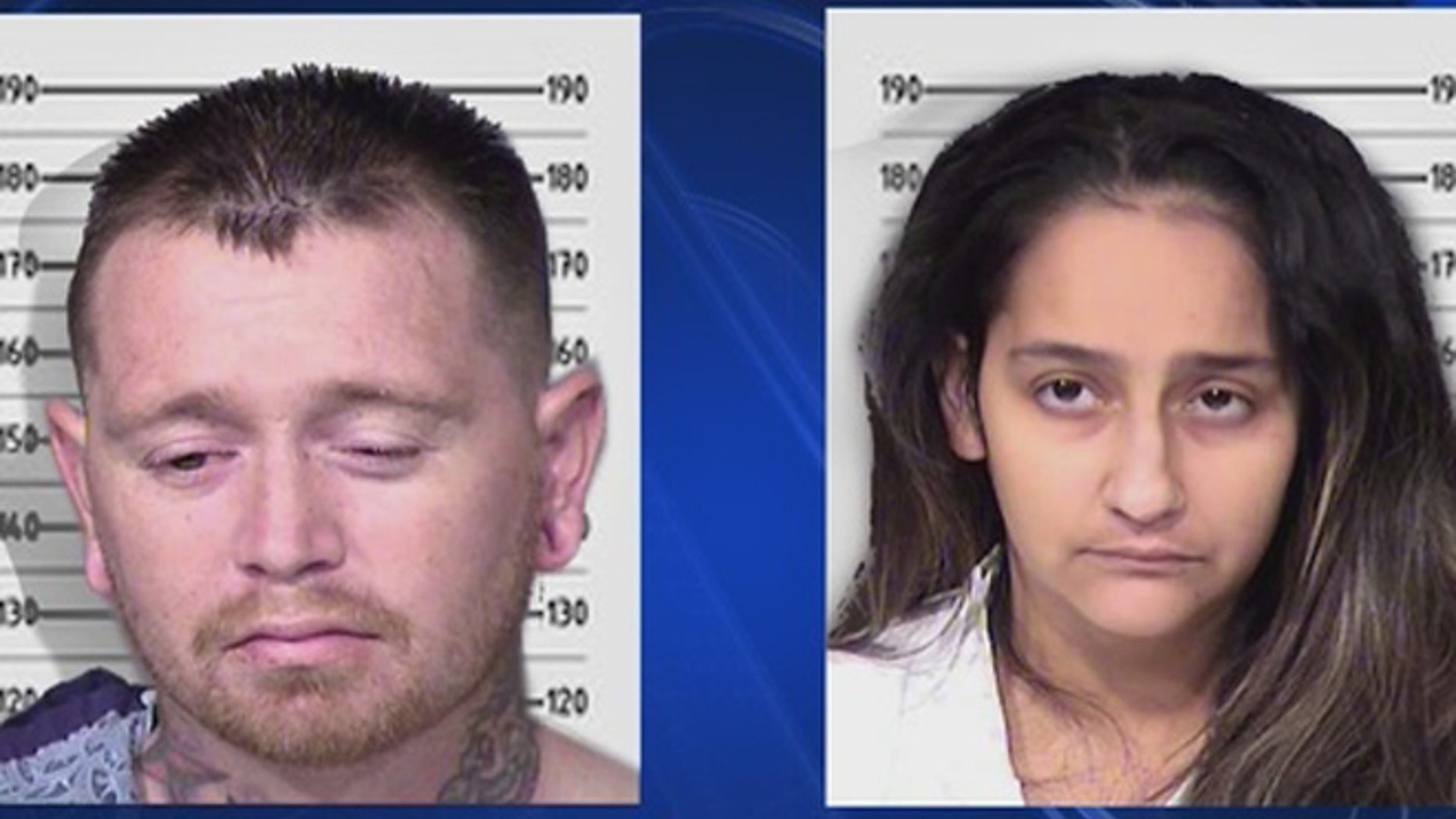 A mother and father in Phoenix are facing first degree murder charges, after their nine-year-old son was shot and killed on Monday.
According to reports, Kansas and Wendy Lavarnia said their two-year-old toddler accidentally shot the nine-year-old, now identified as Landen Lavarnia. Police, however, said the couple tried to clean up all the blood, while their son lay dying, before calling 911.
SIX TEEN GIRLS TO BE CHARGED AFTER FIGHT ENDED WITH VICTIM'S HAIR ON FIRE
On Tuesday, Wendy, 28, was charged with child abuse, and Kansas, 31, was charged with having a gun. As a convicted felon, Kansas was not allowed to have one.
On Monday, Wendy reportedly told police that she left a loaded gun on a bed, and was about to put it in a holster when her two-year-old got ahold of it, and shot his brother in the head. During a news conference Wednesday, police said they had their doubts.
"The account given my Landen's mother was not consistent with the physical evidence found at the scene," said Phoenix Police sergeant Vince Lewis, during the news conference.
GEORGIA MAN HEAD-BUTTED INFANT DAUGHTER, INVESTIGATORS SAY
According to police, they believe Kansas was at the scene when Landen was shot, and they also believe Kansas was shot in the arm. Police also believe Wendy then tried to clean up a house that was awash in blood - in the master bedroom, master bathroom, main bathroom, hallway, kitchen area, and sinks. All that, according to Phoenix Police officials, happened while Landen lay dying.
Police also said they believe Kansas then left home, and came back several hours after police got the 911 call.