Arizona mother accused of killing, partially dismembering her three children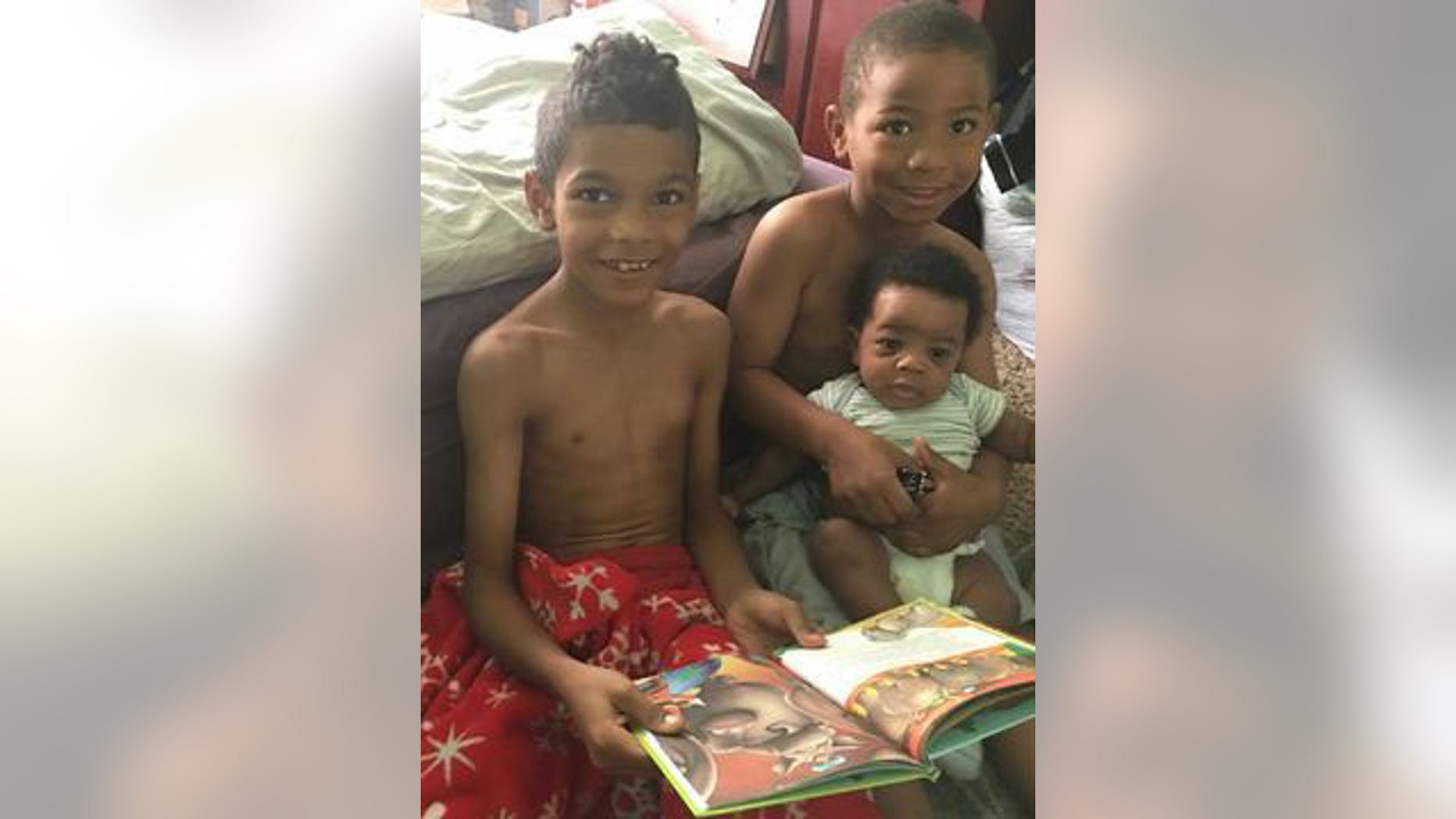 A Phoenix woman killed her three sons and partially dismembered their bodies before stabbing herself in the neck and abdomen, police said Thursday.
Octavia Rogers, 29, was in critical condition at a local hospital and is expected to face charges. KSAZ reported that Rogers may have been pregnant with a fourth child, but investigators said that information was preliminary.
Police found the bodies of Jaikare Rahaman, 8; Jeremiah Adams, 5; and Avery Robinson, 2 months, inside a closet full of miscellaneous items during a routine search. Police spokesman Sgt. Trent Crump said the youngest boy's body was in a suitcase.
Crump told the Arizona Republic police were called to the house early Thursday by Rogers' brother, who became concerned after she talked to him about religion and said that she had found "the answer". The brother said Rogers then locked him out of the house. After forcing his way in, the brother found Rogers bleeding in the bathtub, where she also attempted to drown herself.
When first responders arrived at the house, Rogers indicated that her children were staying with a relative.
Family members said Rogers had no history of mental illness and a search of public records revealed no prior criminal history. The Arizona Republic reported that the family lived with Rogers' mother, who said she did not notice unusual strain from her daughter.
"She lived with me, so I didn't understand what she had to be so overwhelmed about," Tanella McCoy told the paper. "It wasn't like she didn't have help."
The Associated Press contributed to this report.
Click for more from Fox10Phoenix.com.