Arizona authorities make arrest in suburban Phoenix freeway shooting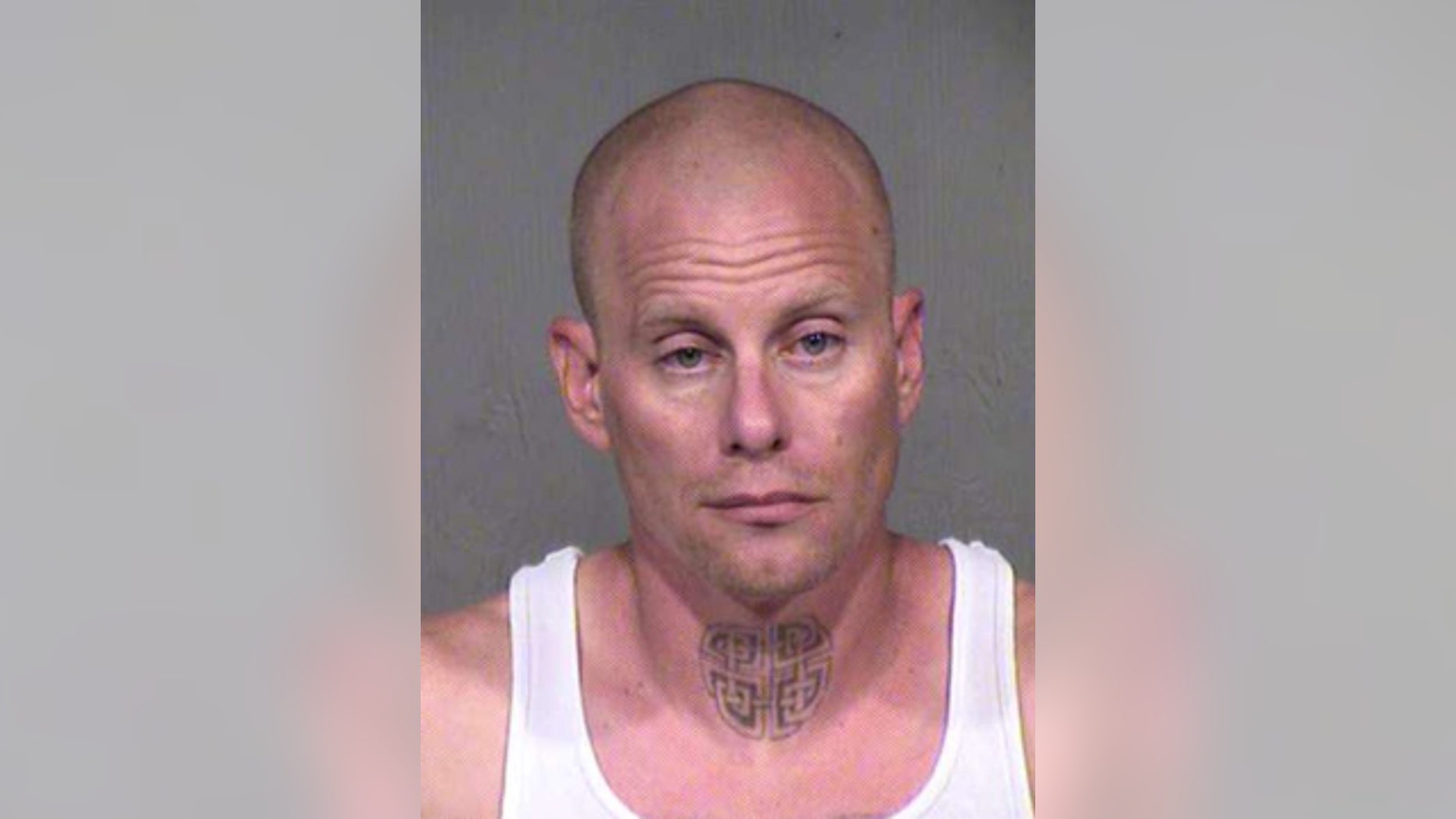 Authorities in Arizona arrested a man in connection with a drive-by shooting on a suburban Phoenix freeway, an incident they said was not connected to a string of similar shootings dating back to this past August.
Investigators allege that Christopher Hoffman, 36, shot at another vehicle Saturday on the Loop 101 freeway in the northwest Phoenix suburb of Peoria. Police referred to the shooting as a road rage incident.
Hoffman was arrested Sunday and is charged with committing a drive-by shooting, aggravated assault, discharging a firearm within city limits, and possession of a dangerous drug.
Arizona Department of Public Safety spokesman Raul Garcia said a tan pickup truck pulled alongside a gray Honda Civic at approximately 11 a.m. local time Saturday and fired multiple shots, shattering the other driver's window and a rear passenger window.
No one was hurt and the pickup exited the freeway a short time later, but Garcia said the driver's side of the Civic was hit by multiple bullets and the Civic's rear passenger side window was "completely shot out."
"The fact that we don't have someone that was fatally injured today is incredible," Garcia said Saturday.
DPS officials told the Arizona Republic that Hoffman admitted to the shooting, adding that evidence links him to the crime scene.
Phoenix residents have been rattled by a series of random vehicle shootings on Interstate 10 between August 22 and September 10 involving bullets or projectiles. A man has been charged in four of the 11 shootings as the investigation continues.
The Associated Press contributed to this report.