Applications for US jobless aid decline; 14-year low for benefits points to strong hiring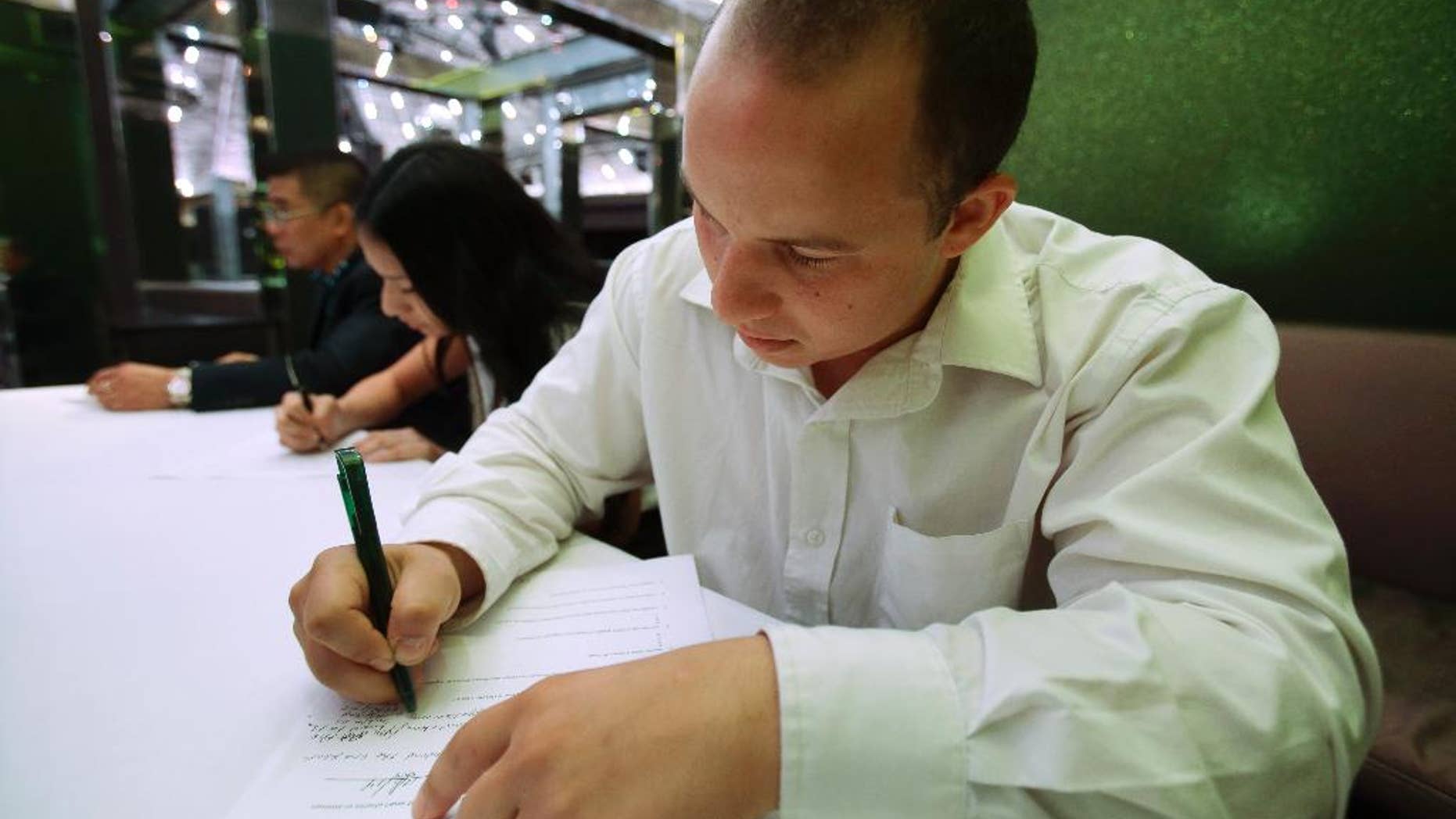 WASHINGTON – Fewer people applied for U.S. unemployment benefits last week, a sign that the job market should continue to improve.
The Labor Department says weekly applications fell 10,000 to a seasonally adjusted 278,000. The four-week average, a less volatile measure, declined 2,250 to 279,000, the lowest level in more than 14 years.
Applications are a proxy for layoffs and have fallen 18.5 percent in the past year. This suggests rising economic confidence among businesses, causing them to keep their workers and potentially look to hire more employees.
The decline in applications has overlapped with stronger hiring this year. Employers have added an average of 227,000 jobs a month in 2014, up from an average of 194,000 last year. The unemployment rate has fallen to 5.9 percent, a six-year low.