Animal shelters request armchairs for homeless dogs after video goes viral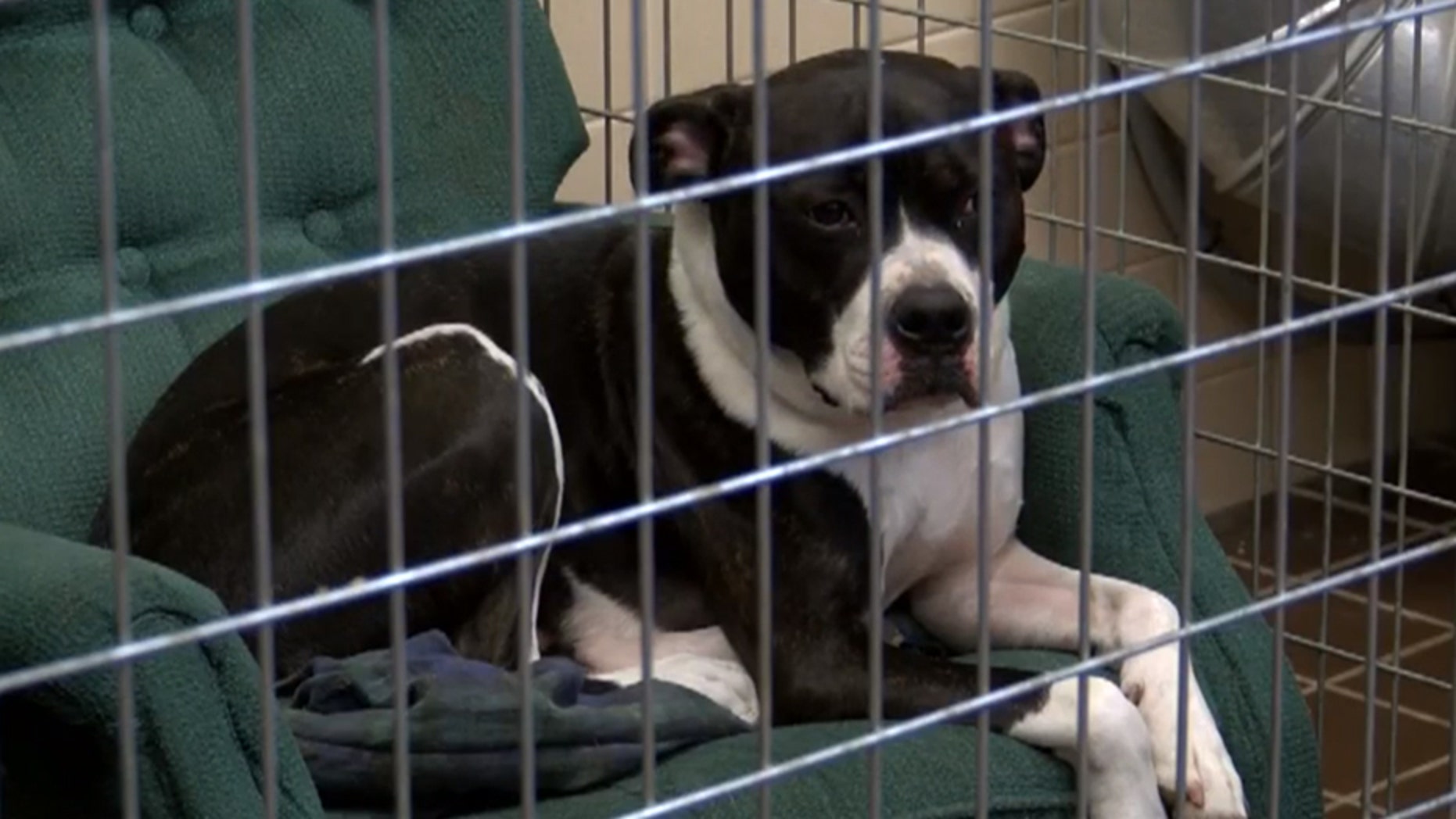 Homeless pets being held at a no-kill shelter in Illinois will be sleeping comfortably tonight as donations of chairs continue to pour in for the furry friends.
The Knox County Humane Society in Galesburg, roughly 120 miles northwest of Springfield, posted a video to Facebook Monday featuring pups Mickey, Tango and Goober lounging in cozy armchairs.
"The shelter pets absolutely love their chairs!" the shelter wrote. "If anyone has any older chairs they no longer want, please think of the shelter pets!"
Since the video — now viewed more than 12 million times — started circulating, donations began to pour in for the shelter's dogs, and even cats, from those who wanted to help.
The shelter's director told Fox 18 KLJB it all started when they put one dog, Buster Brown, in a chair while guarding the front desk during the day.
"We have Buster Brown behind the desk and he kept sitting in our chairs with us and there wasn't room," Director Erin Buckmaster said. "We really thought the chair was too big behind the desk but he's loved it."
Buckmaster said their so-called guard dog loved the chair so much, they wanted the other dogs to experience that same joy.
"So we thought it would be a good idea if they all got a chair," said Buckmaster. "They love it. Like Mickey's been here the longest, so we put him in his chair and he's so much more relaxed."
And while the shelter hosts a number of dogs, they wanted to make sure their cats were able to feel right at home with an armchair, too.
The idea of dogs snuggling in armchairs spread to Idaho, where another Humane Society shelter is also looking for comfy loungers to make their pups feel at home.
"They have kennels similar to ours and have comfy chairs for the dogs to sleep in," West Valley Humane Society wrote online. "It provides a little bit of home while the dogs are waiting for theirs."
While they wait to find their forever home, Buckmaster said the armchairs have "been a wonderful things for the dogs, they love it."
"A home environment, or a little comfort," said neighbor Sharron Ervin, who collected 11 chairs on Tuesday to donate to Knox County's shelter. "So many abused, so many homeless, so many strays, I mean there's so many dogs in need."