Amber Alert issued for 14-month-old boy after mother's body found in bag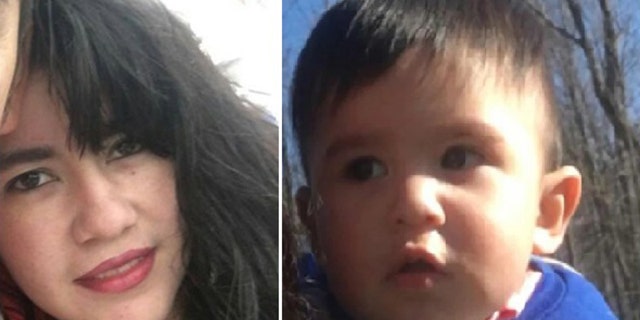 An Amber Alert was issued Friday morning for a toddler whose mother's dead body was found in the woods two days prior.
Authorities are now searching for 14-month-old Owen Hidalgo-Calderon, who was last seen on Joy Road in Sodus, N.Y., on May 16, according to the Wayne County Sheriff's Office.
"The child was taken under circumstances that led police to believe that they are in imminent danger of serious physical harm and or death," the alert said.
The boy's mother, Selena Hidalgo-Calderon, 18, had been missing for a week before her body was found in plastic bag near an apple orchard in Sodus where she worked, according to the Wayne County Sheriff's office.
Police arrested her boyfriend, Everardo Reyes, on charges of tampering with physical evidence.
"Reyes stated he removed the deceased body of Selena from the home and buried her in the woods behind the home," Wayne County Sheriff Barry Virts said. "We have not received any information on the cause of death that's why we have issued the tampering charge."
Hidalgo-Calderon was reportedly from Guatemala – with the risk of being deported – and was in the process of applying for asylum, according to what Rebecca Fuentes of the Workers' Center of Central New York told the Rochester Democrat and Chronicle.
The Associated Press contributed to this report.