90-year-old Holocaust survivor to make symphony debut with Yo-Yo Ma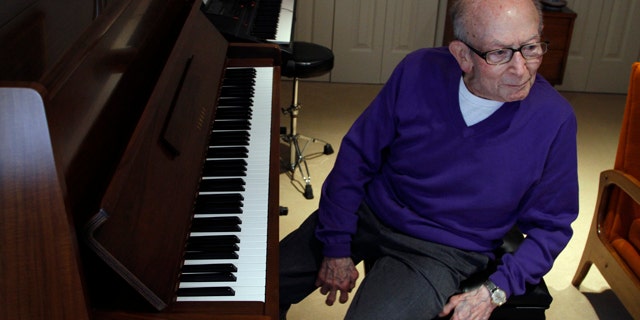 NEWYou can now listen to Fox News articles!
BOSTON – A 90-year-old Holocaust survivor is preparing to make his orchestral debut with renowned cellist Yo-Yo Ma.
Ma and George Horner met to practice Tuesday afternoon in a small room at Boston's Symphony Hall.
The Tuesday night performance will benefit the Terezin Music Foundation. The organization is dedicated to preserving the work of artists and musicians killed in the Holocaust.
The two men embraced warmly and Ma thanked Horner for helping the foundation.
They will play music composed 70 years ago at the Nazi prison camp where Horner, who now lives near Philadelphia, was incarcerated.
The foundation is named for the town of Terezin, site of an unusual Jewish ghetto in what was then German-occupied Czechoslovakia. Even amid death and hard labor, Nazi soldiers there allowed prisoners to stage performances.