62 New Jersey high school students arrested in senior prank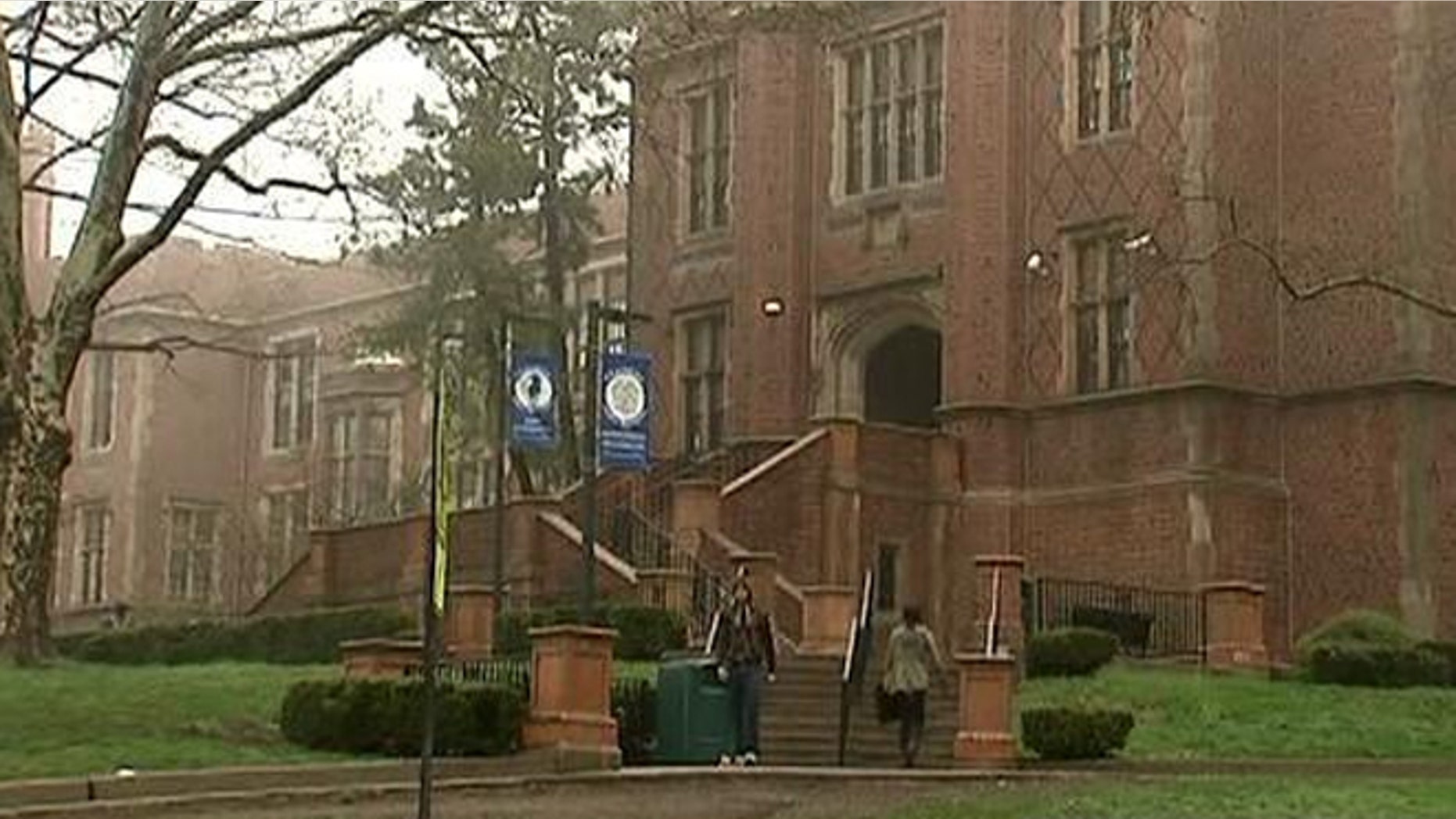 New Jersey authorities arrested 62 high school students early Thursday morning after a senior class prank left the hallways in a school littered with petroleum jelly and urine, police said.
The incident occurred at about 2 a.m. at Teaneck High School. Police responded to a burglar alarm at the school and found dozens of students in the building, MyFoxNY.com reported.
"If this was a senior class prank, I just don't believe that a lot of them realize the seriousness of it as far as breaking into the building," Teaneck Sgt. John Garland told The Associated Press. "That's a burglary and I don't think they understand that. It's a very serious offense."
Twenty-four students who are 18 or older were charged with burglary and criminal mischief, while 38 others, who are juveniles, were released to their parents.
The scene left behind included overturned chairs, petroleum jelly on doorknobs and urine in the hallways, the report said. Several law enforcement agencies responded and rounded up the students trying to flee or hide in classrooms.
"It is possible that a few got away, but the majority were caught," a police official told NorthJersey.com.
The school was open on Thursday.
One senior at the school told NJ.com that the scene is "not as bad as everybody's making it seem."
The acting Teaneck Police Chief Robert Carney called the damage to the school extensive, according to NorthJersey.com.
Barabara Pinsak, the school superintendent, said in a statement that the school is considering the consequences it will impose on the students arrested.
"I didn't take part because I knew the consequences I was going to face," Mohamed Beretey, a senior a the school told NJ.com. "I'm a football player, I'm an athlete, so I didn't want my scholarships taken away from me."