44 injured, 5 critical in Arkansas train collision, report says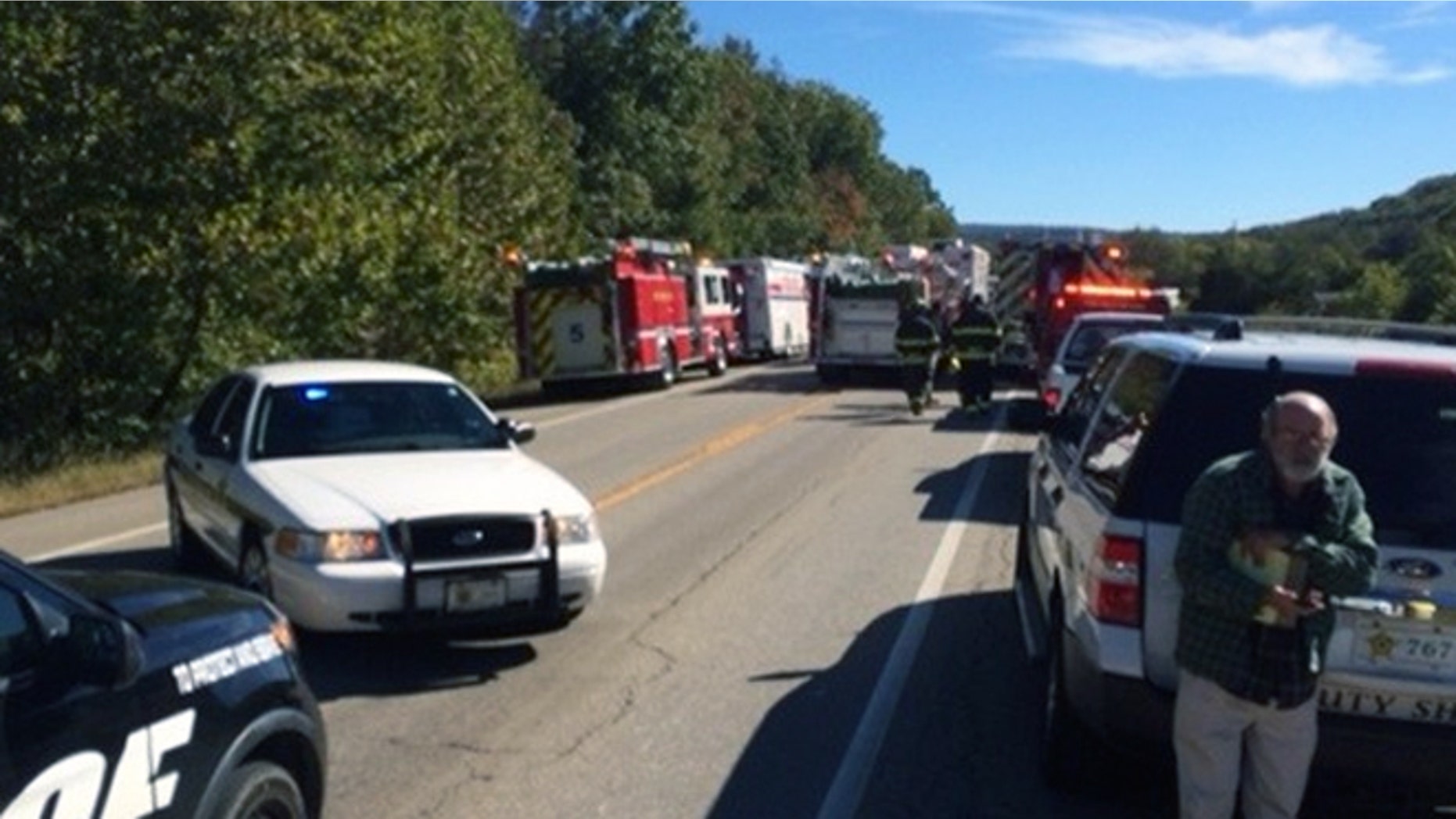 A passenger train on a sight-seeing trip collided with a freight train Thursday in northwest Arkansas injuring 44, including five critically, THV11 reported.
The incident occurred at about 10:30 a.m. and involved four passenger cars carrying 44 passengers and six crew members. Emergency responders were at the scene in Washington County and transported 31 to local hospitals, the report said.
Washington County Emergency Management Director John Luther said 37 people were able to walk away from the wreck.
Hazmat teams were also inspecting the site.
Luther told KNWA/KFTA that about 300 gallons of diesel fuel spilled near the White River.
Details of the crash remain unclear. An official from the county told the station that the passenger train, which left from Springdale and en route to Van Buren, a 134-mile trip, stalled and the other train was sent to assist. But somehow the assisting train collided with the stalled one, the source said.
It was a multi-agency emergency response that included two medevac helicopters. One of those taken by helicopter to a hospital was a train conductor who suffered back injuries, Ron Sparks of the Arkansas-Missouri Railroad Police told 5Newsonline.com.
The passenger train was carrying tourists on a sight-seeing trip, known as an "excursion train," operated by Arkansas & Missouri Railroad.
Highway 71 is closed in the area.
A National Transportation Safety Board Go Team is headed to the area.
The Associated Press contributed to this report