$4.8M in meth seized during multiple 'smuggling attempts,' CBP says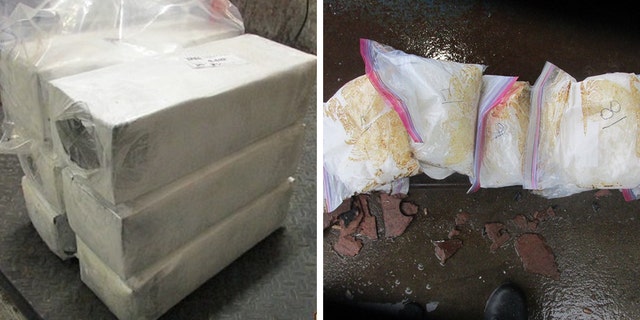 A series of drug busts by Border Patrol agents over the last week led to roughly $4.8 million in meth being seized, officials said Monday.
The drugs were apprehended at Falfurrias checkpoint in Texas following the disruption of "three separate methamphetamine smuggling attempts," Customs and Border Protection said in a news release.
BORDER PATROL ARRESTS 330 IN NEW MEXICO, MANY OF THEM UNACCOMPANIED MINORS
The first occurred on Thursday when checkpoint agents located six meth bundles – with an estimated price tag of $1.8 million – that were allegedly hidden within a man's vehicle, CBP said.
The man, who is a U.S. citizen, was arrested, the agency said.
CLICK HERE TO GET THE FOX NEWS APP
Nearly 100 pounds of meth believed to be worth more than $3 million was also seized over the weekend during two other incidents, CBP said.
The agency shared news of the apprehension on Twitter, saying it led to the drugs "being kept out of our communities."