3 more teen suspects charged with murder in death of Baltimore County police officer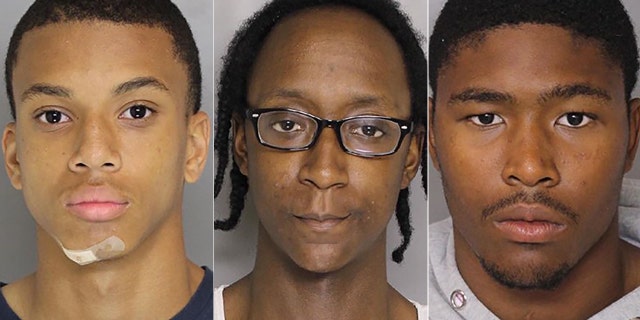 NEWYou can now listen to Fox News articles!
Three teens who were also arrested in the death of a Maryland police officer were charged as adults with first-degree murder Wednesday, officials announced.
Darrell Jaymar Ward, 15, Derrick Eugene Matthews, 16, and Robert Genius IV, 17, were charged in the killing of Baltimore County Officer Amy Caprio and were set to appear at bail hearings later in the day, Baltimore County State's Attorney Scott Shellenberger said.
The trio, who were taken into custody Tuesday, was also charged with first-degree burglary.
Dawnta Anthony Harris, 16, was the first person arrested in Caprio's death. He was charged with first-degree murder and ordered to be held without bond after a hearing Tuesday in which a judge described him as a "one-man crime wave." A defense attorney argued that Harris should be placed in juvenile lockup, but prosecutors argued that he had a repeated history of running away from such facilities.
Caprio was responding to a report of a suspicious vehicle Monday in a cul-de-sec of the suburban Perry Hall neighborhood when she encountered the suspects and was "critically injured," Baltimore County police Cpl. Shawn Vinson said.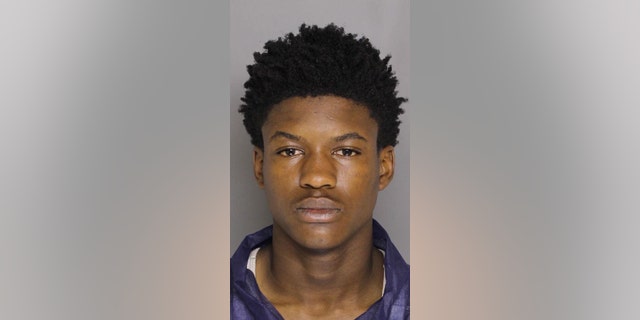 A man who said his son witnessed the deadly incident told FOX45 Baltimore the officer tried to pull over the Jeep the teens were riding in. After Caprio raised her gun at the people in vehicle, the Jeep accelerated and "ran right over her, and raced out of the neighborhood."
Harris was in the Jeep while the three other teens were burglarizing homes in the neighborhood, according to authorities and court documents. He was nabbed by authorities soon after abandoning the Jeep, which police said had been stolen May 18 in Baltimore. Harris admitted as much, telling a detective that he "drove over the officer," the Associated Press reported, citing a probable cause statement.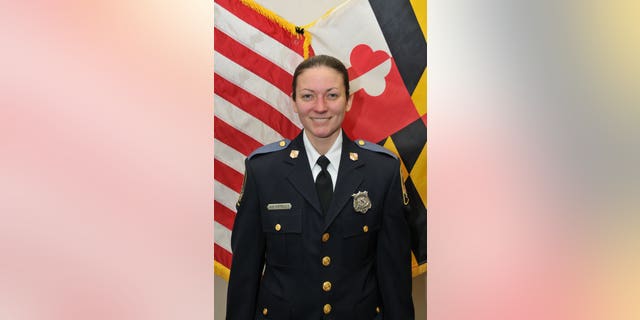 Matthews and Ward admitted to committing the burglary, while Genius said he was in the house while the killing occurred, the Associated Press reported, citing probable cause statements.
Harris was supposed to be on house arrest and was wearing his court-ordered ankle monitoring bracelet when he allegedly ran down Caprio, authorities said. He had ran away from his mother's house on May 14 and was contacted by Juvenile Services multiple times since he disappeared, officials said.
Attorney J. Wyndal Gordon said Wednesday he would join Warren Brown, two prominent attorneys, to represent Harris in his defense. Gordon said they will not allow Harris to be "sacrificed to the system without due process and zealous advocacy."
Fox News' Travis Fedschun and the Associated Press contributed to this report.