3 businesses cleared to reopen as Wyoming landslide movement slows significantly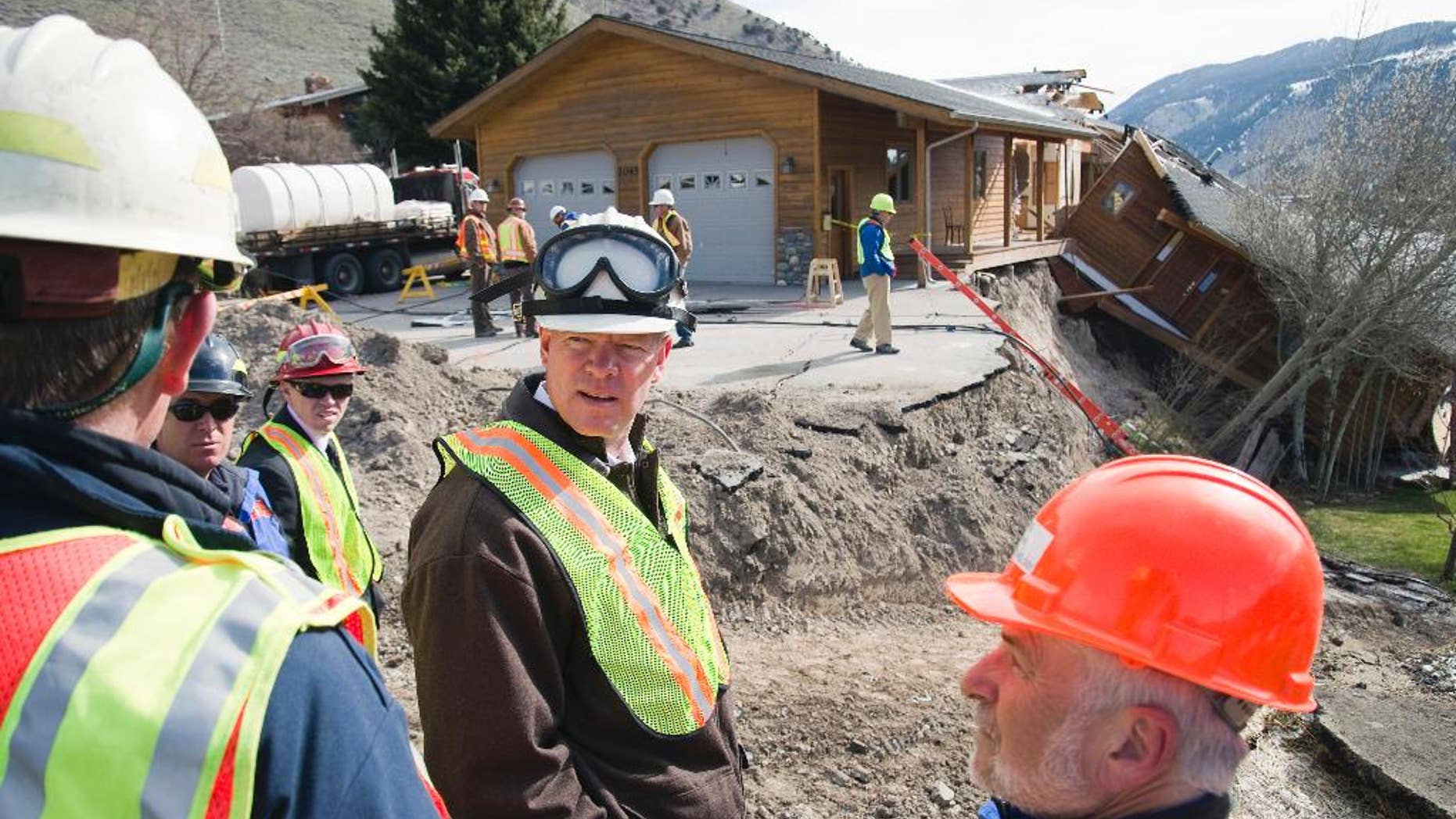 JACKSON, Wyo. – Three businesses evacuated a landslide in the Wyoming resort town of Jackson are being allowed to reopen now that the slide's movement has significantly slowed.
Incident command spokeswoman Roxanne Robinson says the owners of two restaurants and a liquor store were allowed to return to their locations in a shopping center Wednesday. She says the slide is now moving at a tenth of an inch a day. That's down from 3 inches a day when the slide started two weeks ago.
Some other businesses in the shopping center farther from the slide were briefly closed earlier.
Residents of about 40 homes and apartments can access them only by foot, but one lane of a road is expected to reopen later this week.
The town has hauled in 16 million tons of fill material to slow the slide.