2 missing, 1 dead after mudslides and flash floods hit Colorado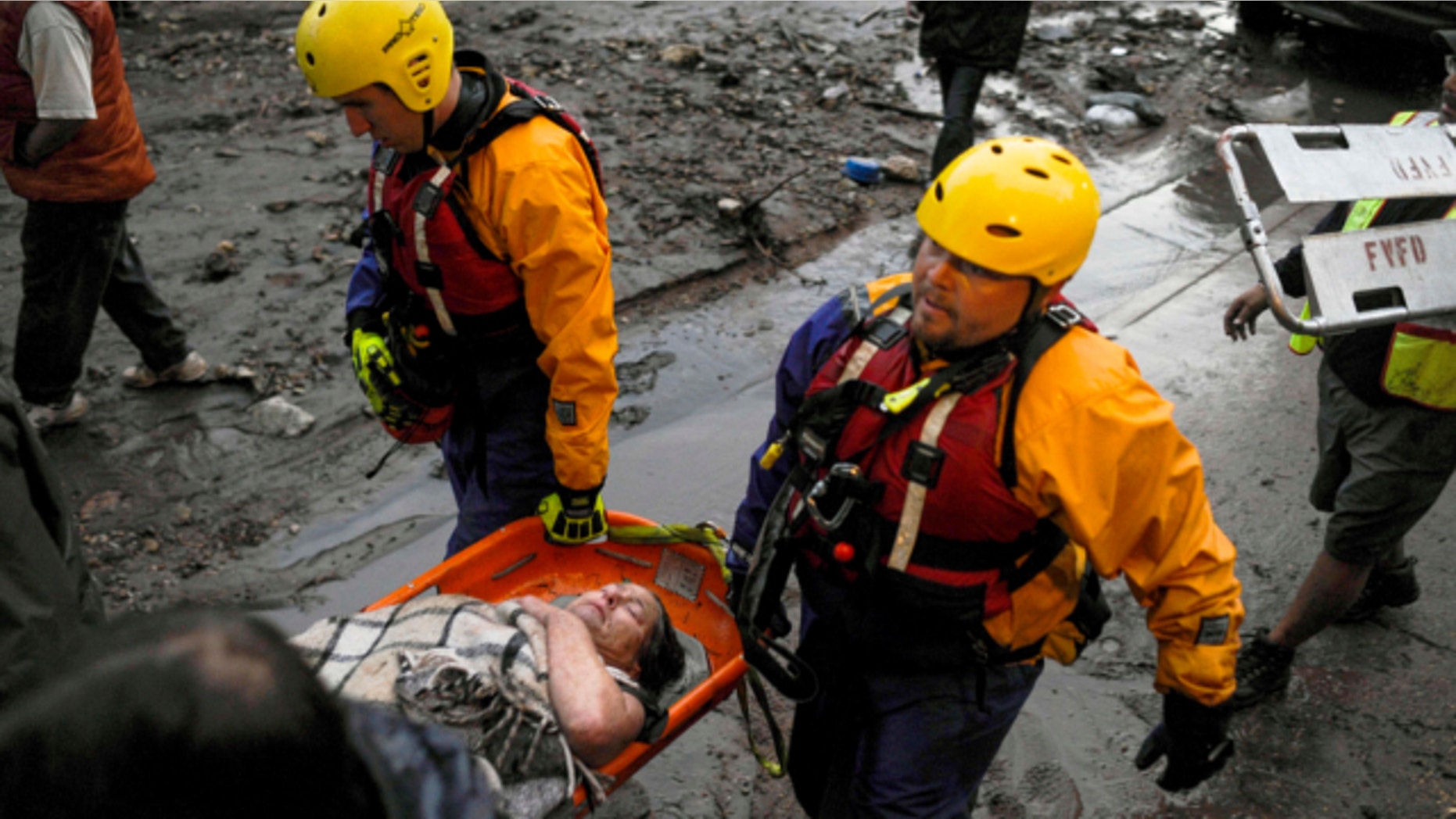 MANITOU SPRINGS, Colo. – Authorities in Colorado were looking for two people who had been reported missing after heavy rain triggered flash flooding and mudslides that killed a 53-year-old man in the area burned by last year's Waldo Canyon Fire west of Colorado Springs.
The El Paso County Sheriff's Office told KDVR.com that the body of John Collins was pulled from beneath "significant amounts of debris" on U.S. Highway 24 in Manitou Springs.
Initially, three people were also unaccounted for, but sheriff's deputies confirmed that one person was found Saturday night.
Authorities said that one of the two people missing is a 24-year-old man who was reported missing after floods swept through the area. The other person missing is described as a petite woman who was seen clinging to a tree during the flood.
The National Weather Service says the area is vulnerable to flash floods because the scorched soils don't absorb as much water as they normally would.
Friday's flooding closed U.S. Highway 24, stranding drivers and flooding homes and businesses. KDVR.com reported that vehicles were covered up to their wheel wells in water.
Sunday's forecast calls for isolated afternoon thunderstorms. No further watches or warnings have been issued.