2 Hikers Held in Iran on Flight Home to U.S.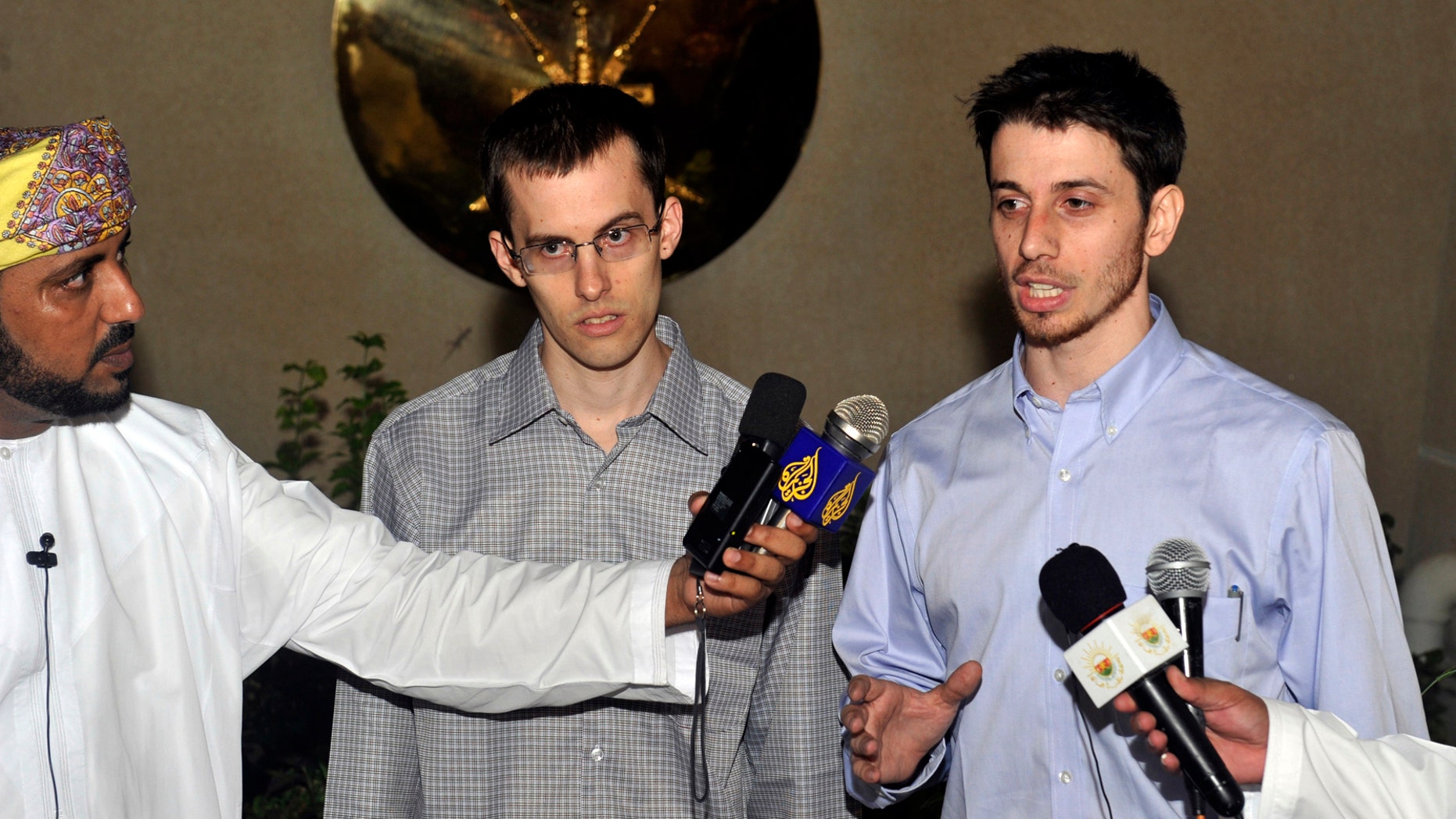 MUSCAT, Oman – Two Americans freed from an Iranian prison were believed to be on a flight heading to the United States on Sunday from Oman, the Gulf state that helped mediate their release after more than two years in custody on accusations of spying.
Josh Fattal and Shane Bauer were scheduled to arrive home on Sunday, according to Samantha Topping, a spokeswoman for their families. The two were released from Tehran's Evin prison under a $1 million bail deal and arrived in Oman on Wednesday in the first leg of their journey home. There they were reunited with joyful relatives.
Iran's Foreign Ministry called their release a gesture of Islamic mercy.
Before boarding the plane in the Omani capital Saturday night, the men made brief statements and thanked Oman's ruler for helping secure their release.
"We hope to someday return to this wonderful country, but for now we are eager to go home at last," Fattal told reporters.
Sarah Shourd, who was arrested with the men along the Iran-Iraq border but released a year ago, was also in Oman and returning home with them and their families.
The Americans denied the Iranian accusations and said they were just hiking in northern Iraq's scenic Kurdish region when they might have unknowingly crossed the unmarked border with Iran in July 2009.
Bauer told reporters Saturday that he won't forget the feeling of seeing their loved ones waiting for them in Oman.
"The joy of embracing them all after so long will stay with us forever," he said.
Since her release last year, Shourd has lived in Oakland, Calif. Bauer, a freelance journalist, grew up in Onamia, Minn., and Fattal, an environmental activist, is from Elkins Park, Pa., a Philadelphia suburb.
Bauer proposed marriage to Shourd while they were in jail.