2 dead, 4 injured after bus catches fire in Las Vegas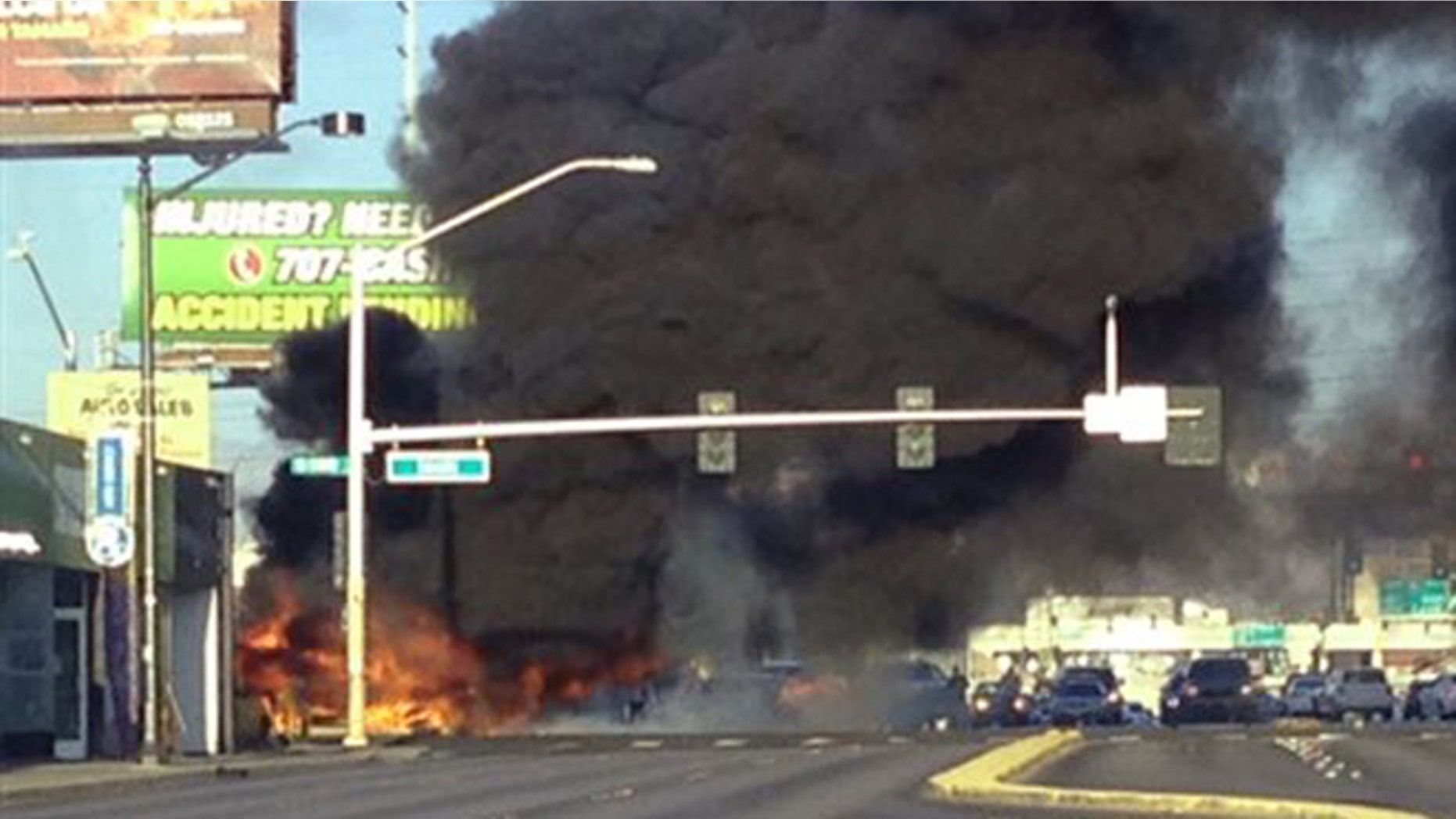 LAS VEGAS – Two people are dead and four others are injured after a fire tore through a minibus following a collision in Las Vegas.
Fire officials say the accident happened around 7 a.m. Saturday near the intersection of South Main Street and Charleston Boulevard.
They say a burning minibus was found lying on its side on the sidewalk and a car was in the middle of the intersection.
Several firefighters quickly extinguished the fire, but the bus was a total loss.
According to investigators, two people were unable to flee the bus and died at the scene. Four other passengers were taken to the hospital for burns.
There were no other injuries.
Police are on the scene investigating.
The intersection is expected to remain closed for several hours.