10 sharks found in home's basement pool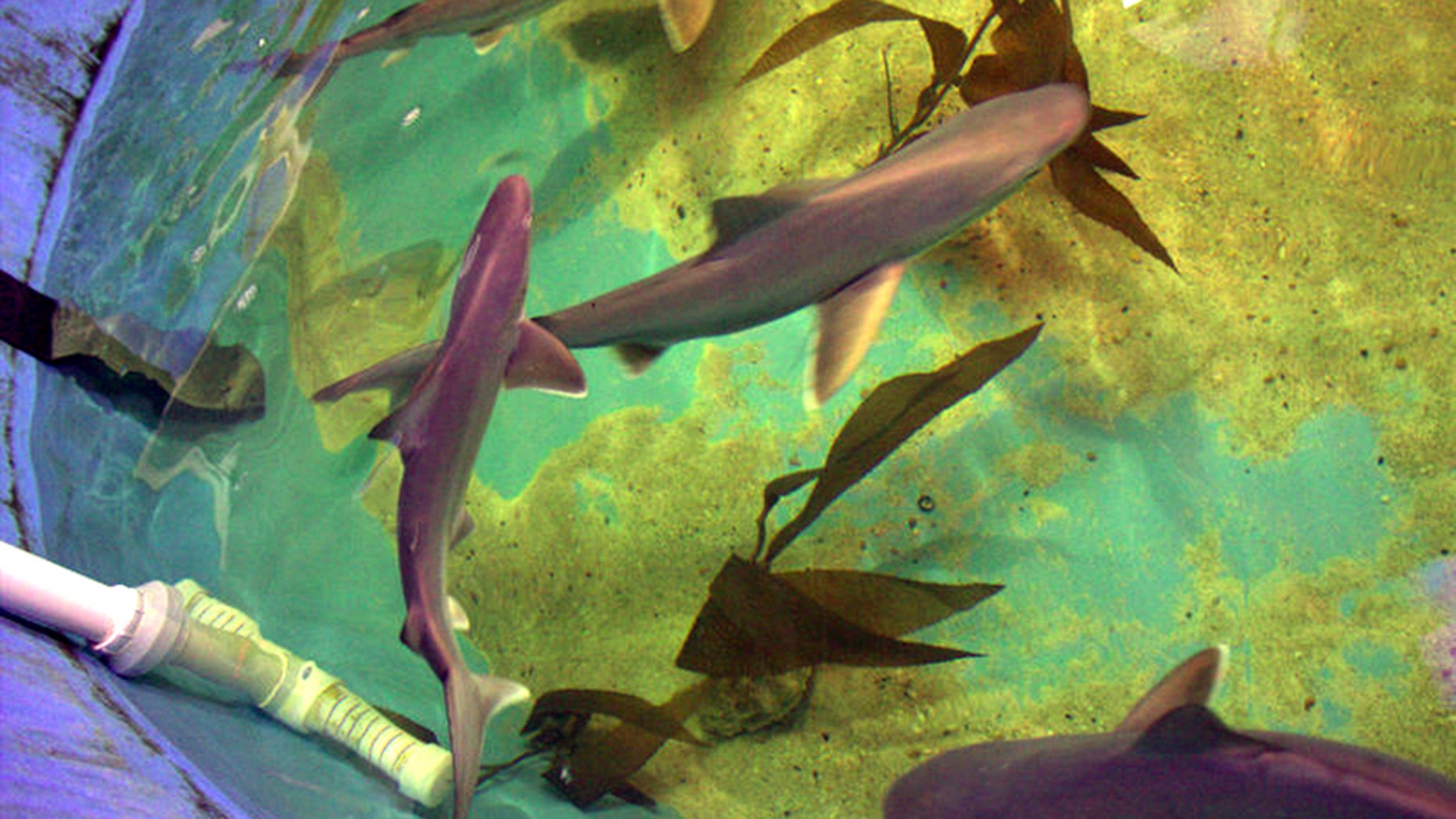 Ten sharks were found in the basement pool of a New York home Wednesday after environmental conservation officers searched the residence.

Officials with the state Department of Environmental Conservation said the 15-foot-diameter aboveground basement pool inside a home in the Dutchess County hamlet of LaGrangeville had seven live sandbar sharks, two dead leopard sharks and one dead hammerhead shark.
All the sharks were 2 feet to 4 feet long.
Officials said marine wildlife experts took blood samples and measured the sharks before they were transferred to the Long Island Aquarium in a truck equipped with water tanks, oxygen and climate control.
It is unclear what prompted the search of the Hudson Valley home last month. No one has been charged and an investigation is ongoing.
The Associated Press contributed to this report.