WWI-era plane makes emergency landing on beach in front of stunned onlookers
A pilot operating a WWI-era aircraft near the southern coast of England was forced to make an emergency landing on a beach full of onlookers after his plane lost power on Saturday afternoon.
Zac Rockey, 47, had taken off earlier that day with a friend from Branscombe, in Devon, to attend an event marking the 100th anniversary of the end of World War I, at Bodmin Airfield, SWNS reported. It was on their way back that he began experiencing engine failure.
GROUND VEHICLE CRASHES INTO SOUTHWEST PLANE AT BWI AIRPORT
"We were flying along, taking in the view, when it began to lose power," said Rockey. "[The engine] failed, the options available to me in the cockpit didn't work. So I had to look for somewhere to land."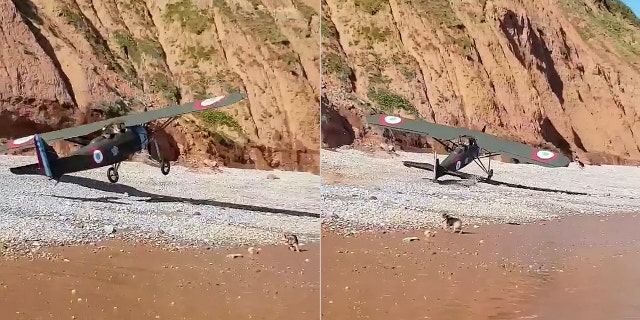 Losing height, Rockey and his passenger, Trudi Spiller, eventually came to realize they would need to land on a stretch of Jacob's Ladder Beach in Sidmouth, Devon, when the engine cut out altogether.
"He's looking out of the side of the plane and I started moving my arms telling people to get out of the way," said Spiller, adding that she was never actually in fear for her life, as she trusted in Rockey's skills.
"I was slightly frightened. It wasn't like my life flashed before me or anything but I was thinking 'Here we go,'" she told SWNS.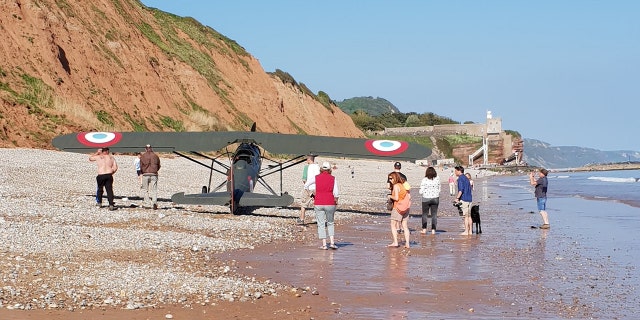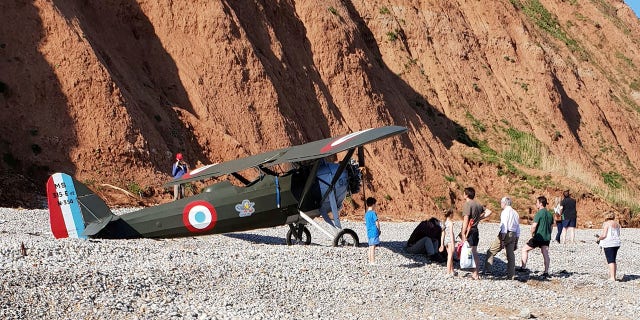 FOOTAGE SHOWS WATER POURING DOWN WALLS OF CARNIVAL CRUISE
Footage taken from the ground shows beachgoers shuffling out of the way of the incoming aircraft. Upon witnessing the plane's safe landing, one even yells, "That's well done!" in the direction of the Rockey and Spiller.
Spiller herself later revealed that the whole ordeal gave her "jelly legs," while Rockey admitted that he's "had better runways" in the past.
"It was not ideal," he said.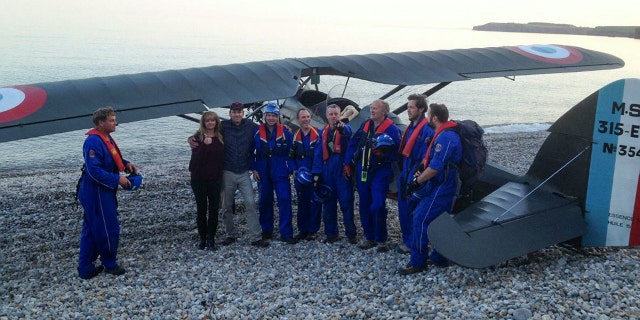 FOLLOW US ON FACEBOOK FOR MORE FOX LIFESTYLE NEWS
The Coast Guard later towed Rockey's aircraft to a safer location nearly 1,000 feet away before Rockey and the next day a team of officials dismantled it in order to remove it from the beach, which is partially surrounded by cliffs.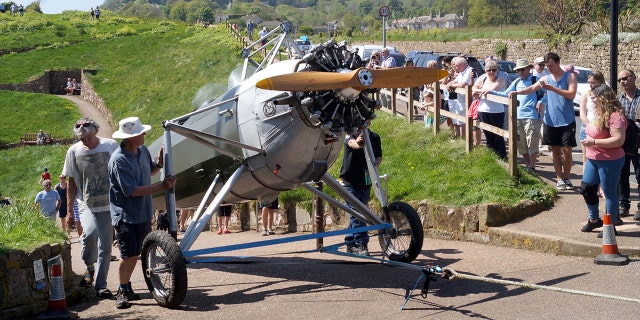 The plane parts will be delivered back to Rockey for reassembling.