World's tallest waterslide is higher than Niagara Falls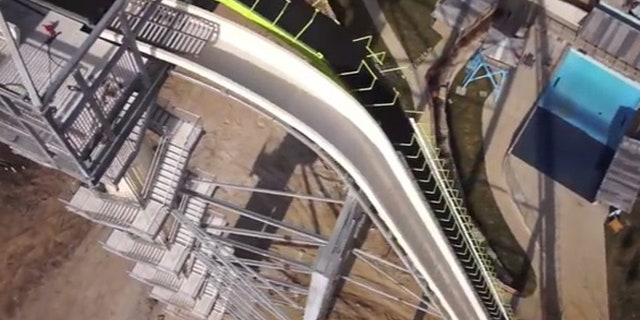 Think you've got what it takes to ride the world's tallest waterslide?
After checking out this video you may think twice before heading to Schlitterbahn Waterpark in Kansas City
Verrückt Meg-a-Blaster is still under construction, but one look at this paralyzing video just released by the park reveals a ride that's for pure adrenaline junkies.
At 170 feet tall, Verrückt is set to be become to world's tallest waterslide when it opens in May. For reference, Niagara Falls is only a little bit shorter at 167 feet.
Four riders will be able to reach speeds of more than 60 mph while plunging down this death-defying drop. Water park fans have been eagerly awaiting the new slide since photos of the project began surfacing last year. Check out the video below to get in on the action:
[youtube SdKI6WS7ghE#t=52]
Editor's note: This story corrects an earlier version that stated that Verrückt was 140 feet tall and therefore shorter than Niagara Falls. We apologize for the error.