Top 4 dinosaur theme parks
Don't even pretend that headline didn't get your attention. Here's our list for the top places to pretend you're in Jurassic Park:
1. Dinosaurs Alive At King Island, Mason, OH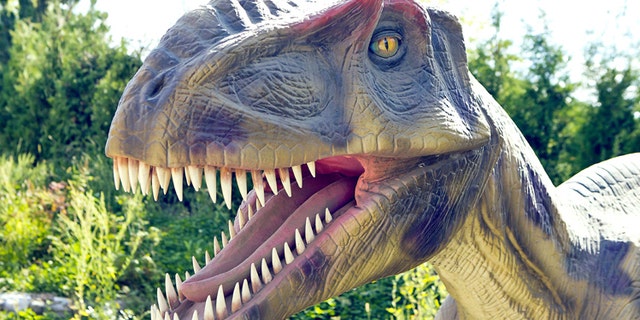 King Island is a 364-acre amusement park in Mason, Ohio. Overall, the park features over 80 rides and has won Amusement Today's Golden Ticket Award for having the "Best Kids Area" in the world for 12 consecutive years. But industry-specific magazines can say whatever they want about how great the overall park is, because you just want to see some animatronic dinosaurs, because you're awesome. And boy howdy, does King Island have some dinosaurs for you! Dinosaurs Alive! is a park in itself, stretching along a 4,000 foot path that features more than 60 life-sized dinosaurs, 56 of which are state-of-the-art animatronic dinosaurs. Being the world's largest animatronic dinosaur park, it's worth the small extra admission fee. It even features replica excavation and paleontological dig sites, as well as four interactive consoles that help show guests how scientists believe the dinosaur moved (the short answer is, "rapidly, and in your direction").
There are actually seven Dinosaurs Alive! parks in America (and one in Canada), but Ohio does seem to be the best place to go, since, as well as the having the biggest one at the King Island location, they also have the second biggest, at Cedar Point in Sandusky. This version has 50 dinosaurs along its 1,900ft path, all of then life-sized. Quite why Ohio needs so many quality animatronic dinosaurs is anyone's guess, but what the hell, we're not going to complain.
2. Field Station: Dinosaur Park, Secaucus, NJ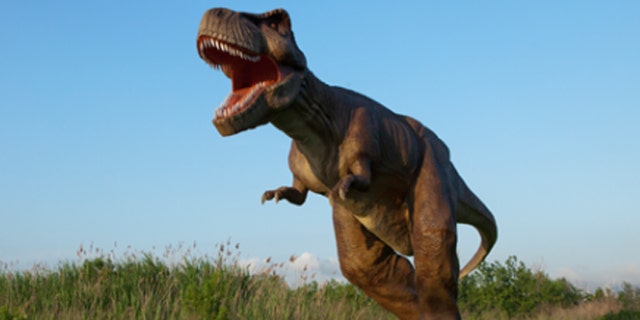 The brainchild of Guy Gsell, Field Station: Dinosaur Park is the closest dinosaurs come to New York City. In fact, you can get a picture next to a dinosaur with the Empire State Building in the distance. Having just opened in May of 2012, the dinosaurs at Field Station are truly state-of-the-art. Artists, paleontologists, animators, and roboticists all worked to make the dinosaurs truly lifelike. In fact, they boast that each dinosaur has its own personality, and that the resident T-Rex actually reacts to guests in real time, the idea being that no two actions will be the same, which is something you won't find from an animatronic dinosaur anywhere else. Even more, they lay claim to the Argentinosaurus, the biggest dinosaur known. We're guessing it ate Mafia stool pigeons.
3. Dinosaur World, Plant City, FL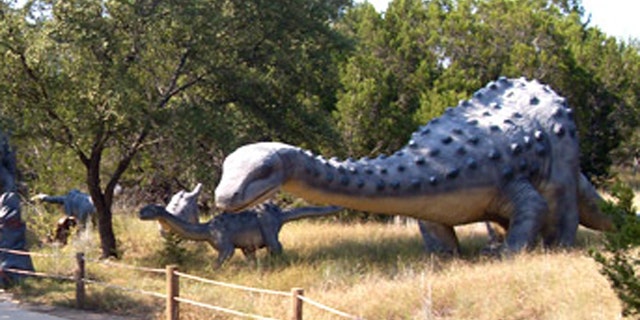 Dinosaur World is a chain of three parks, one in Plant City FL, one in Cave City, KY, and the last in Glen Rose, TX. All three parks preserve plant life that reaches back to the dinosaur days, and provides little signs that describe them, along with fossil digs with authentic fossils, and a life-sized dinosaur skeleton, so you can step into the shoes of a paleontologist (or a young Sam Neill). The advantage of the Florida location, however, is that it has way more life-sized dinosaurs than the others on this list, with over 150. Sure, they don't move, but that just makes them even creepier.
4. Dinosaur Park, Münchehagen, Germany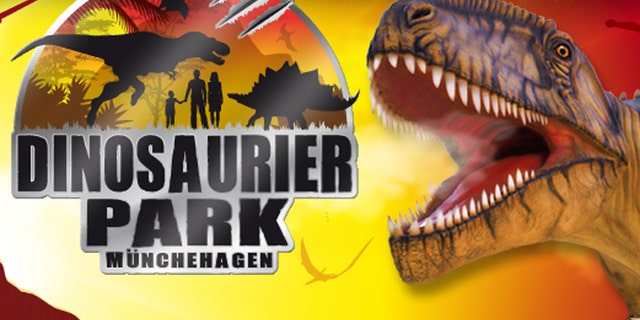 For those willing to venture abroad for their Jurassic thrills, we couldn't resist including this incredible park. Located in Lower Sacony, Münchehagen, this open-air dinosaur park is built around real dinosaur trails. The 2.5-mile circular track leads you through history, from the Paleozoic Era, through the Mesozoic to the Cenozoic era, with life-sized dinosaurs inhabiting each. Not only does the park boast more than 220 life-sized model dinosaurs, (including one of the world's largest models, the 148 foot Seismosaurus), but also roughly 37,600 square feet of actual, preserved dinosaur tracks. You'll be able to directly reach back to history by seeing 250 footprints preserved for 139 million years in the soft mud of a coastal river delta. Kids may not appreciate seeing actual dinosaur bones and footprints over animatronic monsters, but you, being an adult, can, right? Right..?
More from Maxim
2012 Holiday Gift Guide: Adventures
The Best Man Cities in America