WestJet apologizes for asking customers to record flight attendants without their knowledge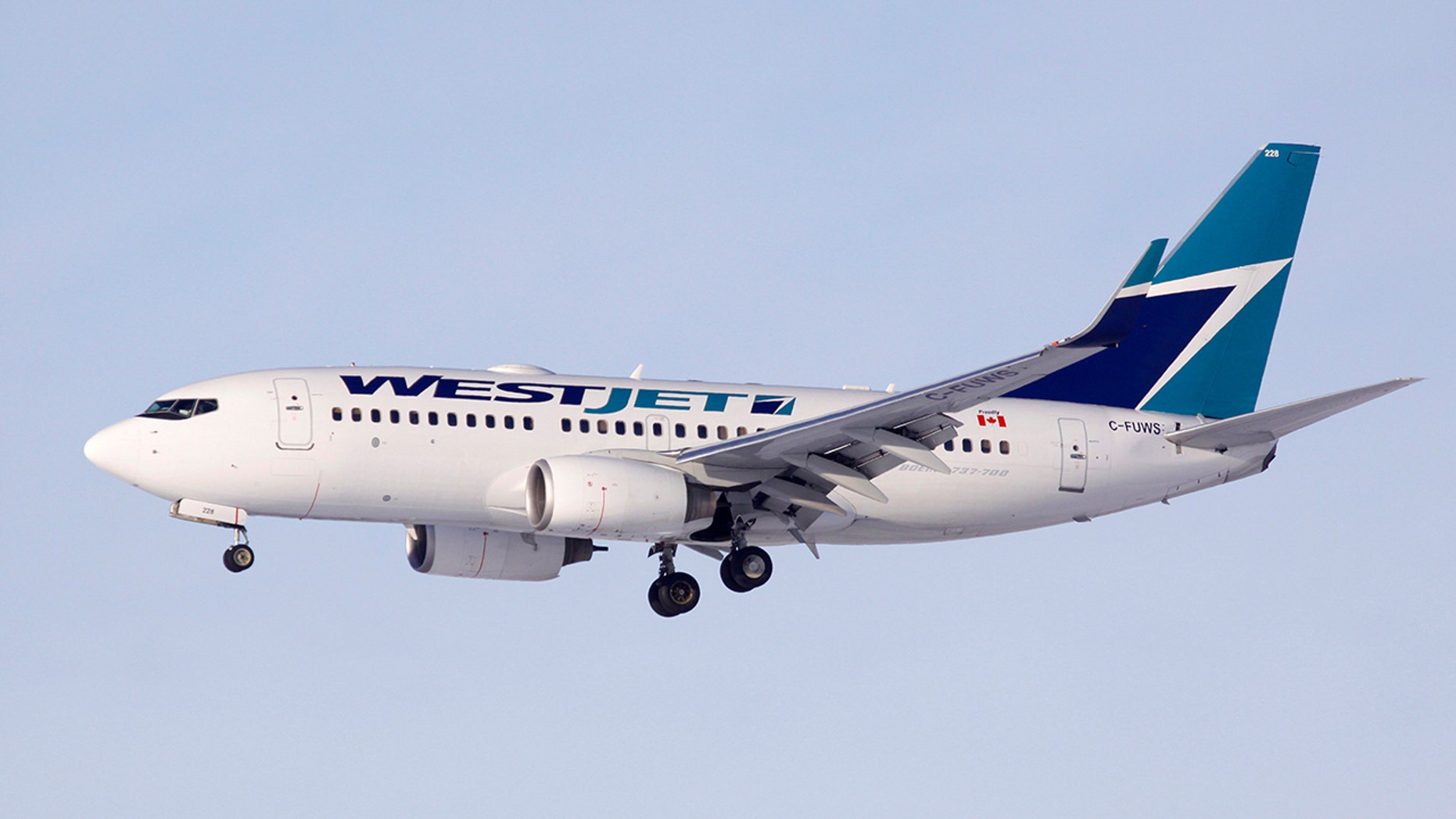 Canadian airline WestJet has apologized to staff and customers after asking passengers to participate in an online survey by recording in-flight service, without informing flight crew.
WestJet officials said they asked 14 guests who were part of a larger online survey, to capture the service moments that were most meaningful to them.
"In an effort to capture the service moments that are most meaningful to our guests, over the course of a seven-day period we asked 14 guests who were part of a larger online survey to capture their flying experiences. During this timeframe, we operated approximately 7,000 flights," a spokesperson for WestJet told Fox News.
PLANE PERFORMS NEARLY VERTICAL TAKEOFF
Though the budget airliner points out "none of these respondents provided video of any WestJet employees or inflight experiences," flight crews were nonetheless incensed that passengers had been instructed to "capture" moments without informing them.
The Canadian Union of Public Employees, who represent flight attendants with Air Canada, called WestJet's actions a "basic violation" of workers' privacy and called the move "unacceptable," CBC reported.
According to the Canadian news site, WestJet staff became aware of the research program after a passenger informed a flight attendant of the survey. The flight attendant then posted the information on one of the company's internal forums.
After the negative response from staff, WestJet decided to pull the program and apologize to its crew and guests.
"WestJet apologizes for any upset this has caused WestJetters or its guests.  Although the intent was to highlight the positive guest experiences our WestJetters provide, we regret that we did not consult with WestJetters prior to the study being conducted.  We confirm that this specific research program is not something we intend to repeat."
FOLLOW US ON FACEBOOK FOR MORE FOX LIFESTYLE NEWS
The CEO also issued an apology to flight attendants who were "offended."
WestJet CEO Ed Sims said, The Daily Mail reported, "I apologize to any flight attendants, unreservedly, for those who were upset or offended by that action."