'Technical issue' affecting airline travelers across the country reportedly resolved following widespread computer outages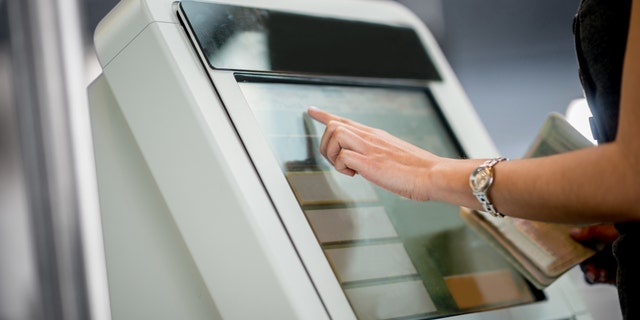 NEWYou can now listen to Fox News articles!
Travelers at major airports all over the country were reporting widespread computer outages causing delays across multiple airlines, though the issue has reportedly been identified and resolved.
Passengers began taking to Twitter around 11 a.m. EST on Tuesday, complaining of delayed flights and computer outages allegedly affecting American Airlines, Alaska Airlines and JetBlue, and preventing travelers from checking in for their flights.
American Airlines has since confirmed the outages, attributing them to a "technical issue" caused by the Sabre computer systems, which are used by "multiple carriers."
SEE IT: TRAVELER SETS UP HAMMOCK AT CHARLOTTE INTERNATIONAL AIRPORT
Shortly after 11:30 a.m., the airline stated that the issue had been resolved.
"Earlier today, Sabre had a brief technical issue that impacted multiple carriers, including American Airlines. This technical issue has been resolved. We apologize to our customers for the inconvenience."
JetBlue, too, confirmed its "systems are being restored following a temporary outage of Sabre's systems which impacted multiple airlines. We apologize to our customers for the inconvenience.
BAKER MAYFIELD SLAMS AMERICAN AIRLINES OVER CHANGES TO FIANCE'S FLIGHT
Amid the outages, Sabre itself tweeted that it was "aware" of the issue while recovery was "in progress." By the afternoon, the company shared a statement apologizing to clients and travelers.
"Earlier today Sabre experienced a system issue that impacted some customers", the statement read. "Technical teams were immediately engaged. Customers are reporting normal operations. We apologize for this inconvenience to those affected."
During the hiccup, travelers at Logan airport in Boston, O'Hare in Chicago, Dallas/Fort-Worth, Seattle-Tacoma and Los Angeles International, among others, said they had been informed of systemwide computer outages, or were experiencing longer than average lines at check-in.
WATCH: NAKED MAN ATTEMPTS TO BOARD FLIGHT AT MOSCOW AIRPORT
Another claimed to have seen staff "on the ground" at his airport "working their tails off" amid the outages.
A number of passengers later reported computer systems being back up and operational shortly after 11:30 a.m, though travel appeared delayed, appeared to be
Sabre, which is based in Texas, describes itself as a "software and data solutions to help airlines market themselves, sell their products in both the direct and indirect channels, serve their passengers and operate efficiently."
Representatives for Alaska Airlines were not immediately available to respond to requests for comment on Tuesday morning's outages.
CLICK HERE TO GET THE FOX NEWS APP
This is a developing story. Please check back for updates.