Tips for traveling football fans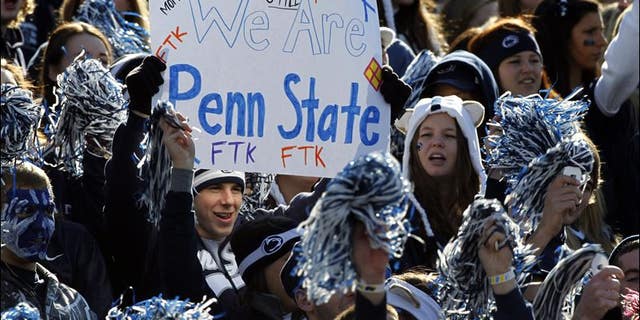 Vacation for the sake of relaxation and escape is always healthy. In fact, most Americans could probably afford to take a couple more vacation days every year. But skipping town with a specific event in mind can add an extra element of anticipation and excitement to a trip, and with football season in full swing, many people are planning getaways to see their favorite teams in action—some are even going to great lengths, even traveling out of state.
Lots can go into the planning of a quality football vacation. Hoteliers, airlines and other travel providers see a pretty big bump in business from games and they often raise their prices due to the increased demand. So, traveling for the big game can get expensive. However, with some knowledge and preparation, you can find some great deals and truly make the most of a visit to your favorite stadium. Here's a game plan that'll help you get the most out of your football travel.
Find touchdown-worthy hotel deals
Keep the game day and hotel location in mind to get the best hotel deals. If you're going to a Sunday game, look for hotel rooms in the downtown area. The business travelers that frequent downtown hotels usually disappear on the weekends, meaning more unoccupied hotel rooms and lower prices. If the stadium happens to be outside of the downtown area – take the '49ers Candlestick Park for example – ask the concierge if the hotel offers transportation to and from the stadium. Oftentimes they do, but don't advertise it unless requested.
If you're going to a Monday or Thursday night game, I recommend booking outside of the downtown area to dodge the business travelers and save money on a hotel closer to the stadium. If this is your game plan, try to look for hotels that are within walking distance of the venue or have public transportation nearby. This way, you don't have to worry renting a car or driving to the game.
Of course, don't rule out last-minute hotel bookings as a viable option for football travel. While it definitely depends on the city of interest, it's common for hotels to offer significant deals as it gets closer to the stay date. In fact, travelers heading to Indianapolis, IN to see the Colts battle the Seahawks this Sunday can score a 4-star hotel in the Downtown Indianapolis area for $85 a night. One reliable way to find last-minute deals is to use the Hotwire mobile app for iPhone, iPod touch or iPad to make hotel bookings as close to your stay as possible in just a few taps.
Don't throw a Hail Mary – book air in advance
As I've mentioned in previous posts, we've seen airlines add more capacity – routes, flights and subsequently seats – over the past few months, so depending on where you're flying you may be able to find a deal without too much trouble. However, airfare can be unpredictable, so the best tip I can offer for flights is to book early. Airfare can fluctuate quickly, so you'll want to grab a good rate as soon as you see it. I suggest using tools like Trip Watcher to help track flight prices to your chosen destination. That way, you'll know a good deal when you see one, and the tool can automatically alert you as changes happen.
Additionally, since many of the stadiums are outside of the city – sometimes even in a different state – check alternate airports. For example, the MetLife stadium where the NY Giants and NY Jets play is in East Rutherford, New Jersey, so travelers should look at airfare into LaGuardia or Newark to see how prices compare to JFK.
General game day things to keep in mind
Once the flight, hotel and transportation arrangements are set, all that's left is to get ready for the game itself. The first thing to keep in mind is that football games are usually rain-or-shine events – it's not unheard of for it to snow on open stadiums! Try not to get caught off-guard, and throw some weatherproof options into the suitcase.
If you're traveling across time zones, remember to set more than one alarm before going to an earlier game. The jet lag can really sneak up on you, and it'd be a shame to miss out on the tailgating festivities for an extra hour of sleep.
Another thing to keep in mind for game day is food. Oftentimes hotels offer free continental breakfast. Check if your hotel does and take advantage of it prior to leaving for the game. Then you can avoid the steep concession prices – and the lines – for which stadiums are often infamous.
Hotel sample rates are based on searches made on Hotwire.com on 9/30/13 for stays 10/4/13-10/7/13.