St. Augustine's pirate museum and ghost tours offer a glimpse into America's oldest city
NEWYou can now listen to Fox News articles!
Week 3 of the Fox and Friends All-American Road Trip took us to the oldest permanent settlement in the United States: St. Augustine, Fla., where a jam-packed itinerary awaited our arrival.
No trip to St. Augustine is complete without a visit to the Fountain of Youth. Of course I sipped the mineral spring water, hoping to counteract the fact that I turned 40 this year. As of this writing, I can neither confirm nor deny that it worked.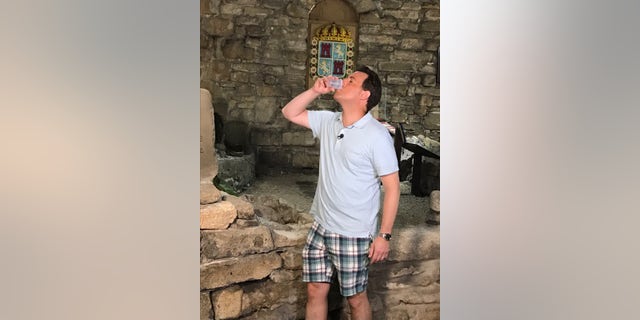 ALL-AMERICAN ROADTRIP: DOLLYWOOD OFFERS GOOD OLD-FASHIONED FUN FOR THE WHOLE FAMILY
The history of St. Augustine cannot be told without discussing pirates, so we headed off to the Pirate and Treasure Museum, where we saw real artifacts used by actual swashbucklers. From swords to guns to an authentic Jolly Roger, we got an up-close look at how these plunderers shaped the city.
To stop pirates and other invaders, early settlers constructed the architectural marvel known as the Castillo de San Marcos. Made partially out of ground coquina shells in the 1600s, this fort, which served to protect St. Augustine, still stands to this day, despite having been under the control of numerous countries during its esteemed history.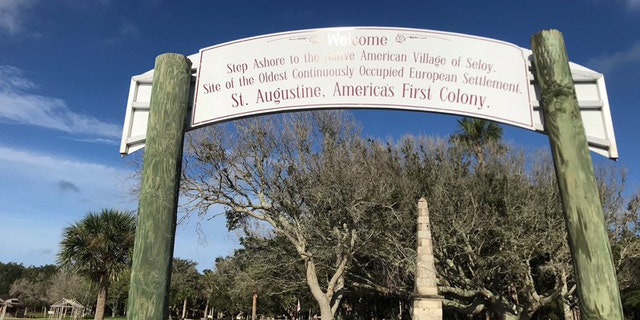 HOW TO GET STARTED ON YOUR OWN FAMILY-FRIENDLY RV ADVENTURE
And because it's been a whole week since I've been scared out of my mind (see: the Thunderbird story), we booked a ghost tour. The skilled narrator set the spooky scene, even "hanging" me at one point! But don't worry America — I survived!
Next week, our road trip concludes on the Kentucky bourbon trail. See you from the Bluegrass State!