Spirit airplane's failing engine sends metal shards flying over Michigan neighborhood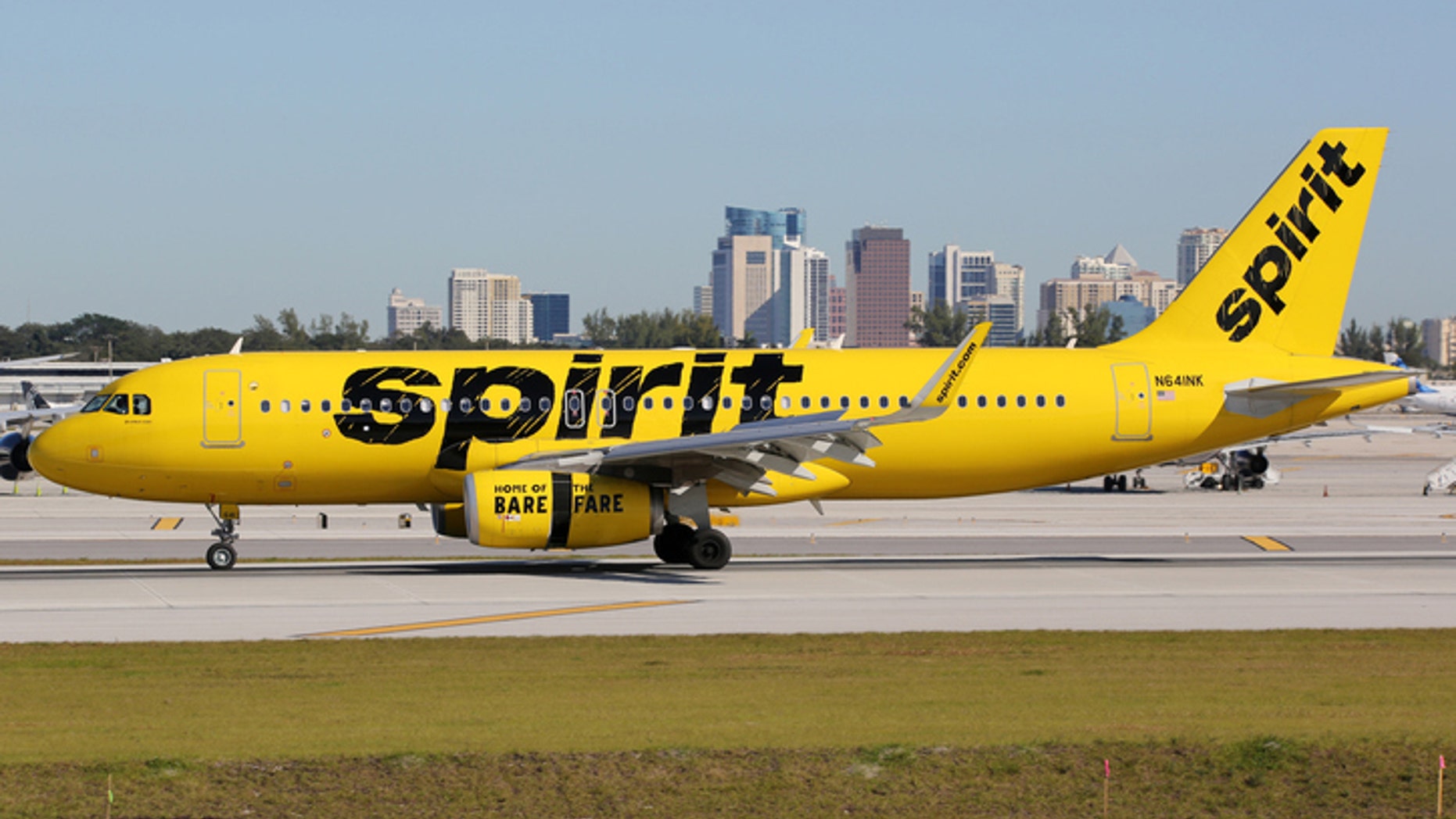 On Sunday night, residents of Dearborn Heights, Mich., reported hearing mysterious metallic objects crashing around their homes, only to go outdoors and discover hot metal shards falling from the sky.
The cause? A Spirit flight overhead was experiencing engine failure, sending pieces of its blown-apart turbine engine raining down on Dearborn, according to the FAA.
AIRASIA PILOT CALLS ON PASSENGERS TO PRAY AMID ENGINE TROUBLE
"Last night we heard everything falling and I saw Ron, my neighbor, he was out there dancing around," said Dearborn Heights resident Thomas Champagne in a statement to Fox 2 Detroit. "I thought he found money, it turns out he was dodging things falling."
Meanwhile, up in the sky, Spirit passenger Jeff Luke claims his flight from Detroit to Atlanta started "shaking and bobbing" only a few hundred feet in the air, prompting the pilot to announce that the plane was experiencing issues with an engine.
"I thought we were going to die," Luke told Fox 2 Detroit.
BODY FLUID FOUND IN DETROIT AIRPORT SOAP DISPENSERS
"I texted my son, said 'I love you, I'm proud of you.' People were holding hands, praying, getting out of hand with their emotions, but you can't blame them."
According to Luke, the plane turned back around only minutes into the flight, eventually landing safely back at Detroit Metropolitan Airport. There were no reported injuries, according to Fox 2.
The FAA is currently investigating the cause of the engine failure. The agency also sent representatives to survey the damage to Dearborn Heights.
FOLLOW US ON FACEBOOK FOR MORE FOX LIFESTYLE NEWS
One resident of Dearborn Heights even reported that the FAA claimed they would cover the damage to the vehicles from the falling engine parts, though a spokesperson told Fox 2 News that was not the case, and that those affected should contact their insurance providers or Spirit Airlines.
A representative for Spirit Airlines has only confirmed that the flight returned to the gate "after a reported mechanical issue."
"Customers were placed on another plane and continued on to their final destinations," wrote Spirit in a statement obtained by Fox News. "We are fully cooperating with the FAA investigation."