Southwest baggage handler recorded throwing 'living fish,' fragile items at airport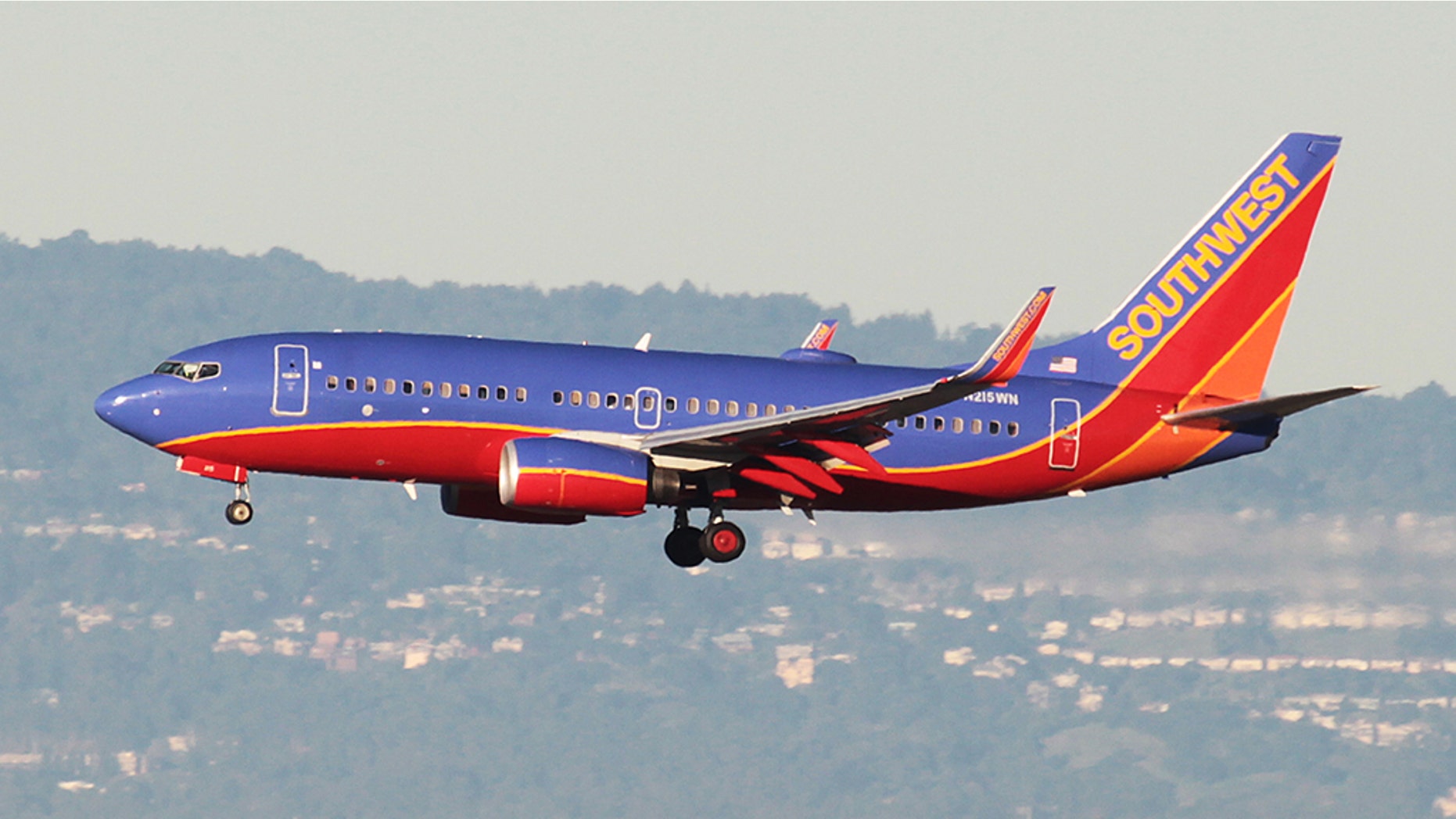 Video of a Southwest employee throwing a passenger's precious cargo haphazardly into a cart has gone viral.
Passenger Loudin Krueg recorded the incident at Phoenix Sky Harbor Airport and shared the post last week.
Krueg, a filmmaker, said he was traveling with his expensive camera equipment when he saw the baggage handler throwing around a box he claims had "live tropical fish" written on the side.
VIOLINIST CLAIMS SOUTHWEST AIRLINES FORCED HIM TO LEAVE FLIGHT AFTER HE REFUSED TO CHECK $80,000 INSTRUMENT
"Coming back from Tampa the baggage guys threw around LIVING FISH like it was nothing, Southwest flight 133 into Phoenix out of Tampa," Krueg wrote on Facebook.
Though Krueg told 12 News he could not confirm whether or not the boxes did indeed contain live animals, he was still concerned about how potentially fragile items were being treated by the handlers.
AIRLINE PASSENGERS SHARE FRUSTRATIONS WITH SHRINKING BATHROOMS IN FUNNY SOCIAL MEDIA PICS
Krueg, who was in Puerto Rico shooting a film, had checked his camera equipment — worth around $100,000, he told 12 News.
"Luckily, we packed them in some pretty hefty stuff, but you get worried, when you have $100,000 of stuff sitting under a plane and this guy's throwing it 15 feet in the air," he said.
On social media, people expressed shock over the employee's handling of the items, calling for Southwest to fire the baggage handler.
Krueg told 12 News he does not wish to have the employee fired, but hopes the airline will retrain their workers on proper procedures.
FOLLOW US ON FACEBOOK FOR MORE FOX LIFESTYLE NEWS
In a statement to Fox News, Southwest Airlines said they are addressing the matter with their employees.
"We're aware of the video and have addressed the situation internally, also having reached to our Cargo Customers to ensure there was no damage to the Cargo shipment," the statement read.
No luggage was reported damaged.