Sichuan Airlines incident marks sixth window-related accident for airlines in a month
Chinese aviation authorities are reviewing how the cockpit windshield of a Sichuan Airlines Airbus A319 aircraft detached midflight, causing the co-pilot to be "sucked halfway" out at 32,000 feet on May 14. The scare marks the sixth window-related accident on a commercial airline within a month.
The carrier has since confirmed that Flight 3U8633 from Chongqing, China, to the Tibetan capital of Lhasa experienced a "mechanical failure," The Wall Street Journal reports. The flight was 30 minutes in the air when its front right windshield became detached, opening the cockpit to the atmosphere outside.
PLANE CARRYING 222 PASSENGERS CRASHES INTO JET ON RUNWAY, SLICES OFF TAIL
"Suddenly, the windshield just cracked and made a loud bang. The next thing I know, my co-pilot had been sucked halfway out of the window," Captain Liu Chaunjian recalled, Reuters reports.
Moving forward, Chinese authorities reported that the company is cooperating with the investigation, which Airbus representatives also confirmed to Fox News.
"Upon the request of the aviation authorities in China and the European Union (CAAC and BEA), Airbus has assigned a dedicated technical team to provide any necessary support to the investigation led by CAAC," an Airbus spokesman said.
AMERICAN AIRLINES CHANGE EMOTIONAL SUPPORT ANIMAL POLICY, BARRING GOATS AND HEDGEHOGS FROM FLYING
In recent weeks, window-related accidents on planes have resulted in one death and four other emergency landings.
On April 17, an engine of the fatal Southwest Airlines flight 1380 exploded midair and ultimately killed passenger Jennifer Riordan, who was "partially sucked out" of the shattered window.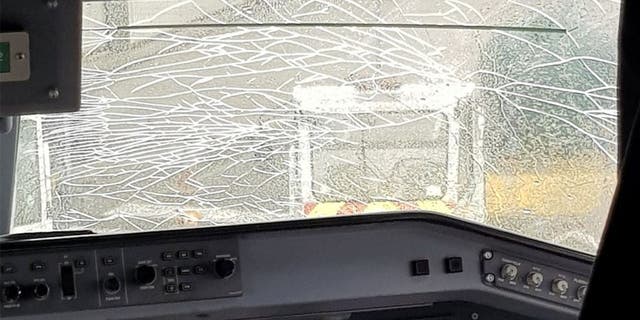 The next day, a window panel "fell off" an Air India flight, injuring three passengers after the plane hit severe turbulence.
Then, on April 25, a Flybe flight in England made an emergency landing after the cockpit windshield cracked shortly after takeoff.
Similarly, on May 2, a Southwest Airlines flight from Chicago to Newark was forced to land early after a window broke in the aircraft cabin.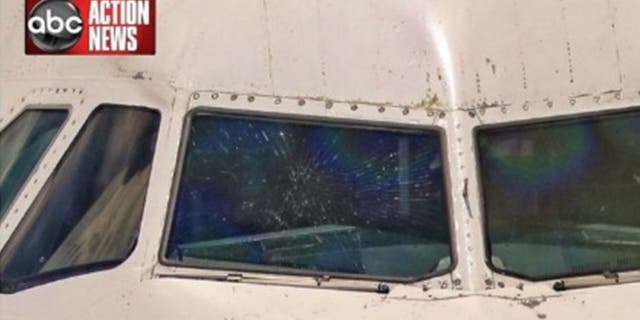 FOLLOW US ON FACEBOOK FOR MORE FOX LIFESTYLE NEWS
On May 7, a Florida-bound JetBlue flight departing Puerto Rico was also forced to make an emergency landing after a cockpit window cracked.