National monuments born out of the Antiquities Act of 1906
We don't typically don't think of national monuments as political hot potatoes.
But not every federally protected monument has been designated though consensus in Congress.
Presidents can –and have (many times)—invoked the use of the Antiquities Act of 1906 that gives the president wide sweeping powers to grant national monument status to areas of federal public lands that have significant historical, scenic, and/or scientific values.
President Obama Friday signed an executive order to incorporate Waco Mammoth Site into the national parks system (along with two scenic areas in California and Nevada) after Texas leaders failed to get the national designation through Congress.
AP: Students at the Waco Mammoth site in Texas.
Since the passage of the Antiquities Act, more than one hundred National Monuments have been designated.
Here are just a few worth visiting:
1. Devils Tower National Monument, Wyoming
This stump-shaped granite formation looms 1,267 feet above the Belle Fourche River Valley. It's believed that this natural wonder was created as sea levels and climates repeatedly changed over time. Proclaimed a national monument on September 24, 1906, by President Theodore Roosevelt, Devils Tower is the oldest National Monument and represents the first time the Antiquities Act of 1906 was used.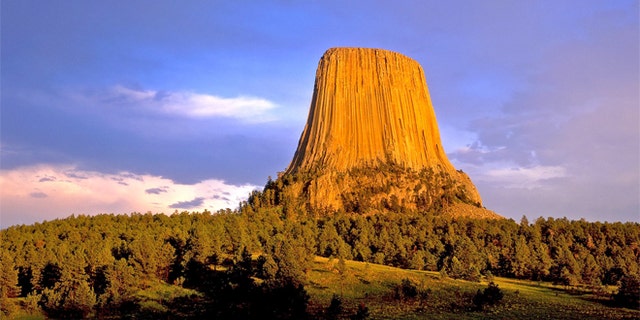 2. Effigy Mounds National Monument, Iowa
Located on the Mississippi River in northeastern Iowa, this landmark protects over 200 mounds dating back to prehistoric Native American tribes -- including numerous effigy mounds shaped like bears and birds. As early as 1917, proposals were presented to Congress to create this a national park, but only in 1949, after President Harry Truman accepted a donation of the land from the state of Iowa at the request of Iowa's delegation, was Effigy Mounds declared a national monument.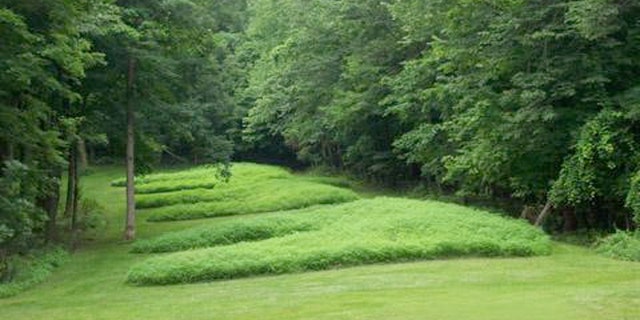 3. Chesapeake and Ohio Canal National Monument, Maryland
Known as "the Grand Old Ditch" or the "C&O Canal", this 184.5 mile stretch of canal and towpath extends from Georgetown, Washington, D.C. to Cumberland, Maryland. Obsolete before it was ever finished thanks to the railroad, the abandoned canal was purchased in 1938 by the U.S. government and placed under the care of the National Park Service. Some in congress wanted to turn the towpath into a parkway, which was opposed by those who didn't want cars driving along the Potomac River. Finally in 1961, President Dwight Eisenhower proclaimed the Chesapeake and Ohio Canal National Monument after Congress declined to act.
4. Grand Staircase-Escalante National Monument, Utah
This national monument is 3,000 square miles of sun-drenched Utah backcountry filled with colorful sandstone cliffs, prehistoric village sites and abandoned old Western movie sets. The area can be broken down into two distinct areas: the Grand Staircase—a network of slot canyons--and the Escalante River Canyon and tributaries—which has waterfalls, arches, sculpted slickrock and narrow canyons such as Peek-a-boo and Spooky Gulch. In 1996, President Bill Clinton proclaimed the Grand Staircase-Escalante National Monument, a move that was widely unpopular in Utah.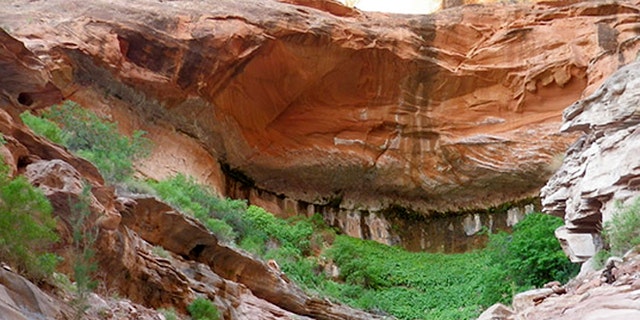 5. Giant Sequoia National Monument, California
This monument protects the greatest concentration of giant sequoia groves in the world. At 328,315 acres, nearly half the giant sequoias-- the world's largest tree --are left in existence. In 2000, President Bill Clinton created the Giant Sequoia National Monument to protect the trees and prevent future logging.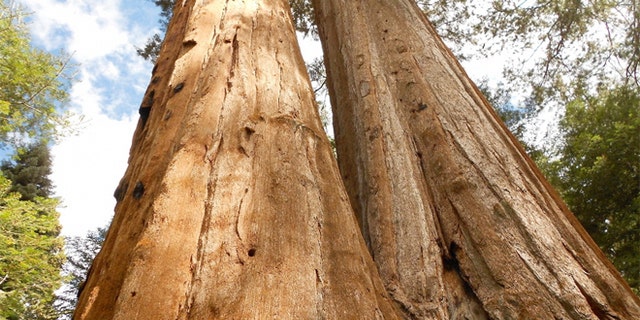 6. Northwestern Hawaiian Islands National Monument, Pacific Ocean
Protecting roughly 140,000 square miles of the Pacific Ocean, this is the world's most isolated chain of coral atolls, reefs, and islands. The area, larger than all of America's national parks combined, is internationally recognized for both its cultural values and for its diverse marine ecosystem. In 2006, George W. Bush declared this a national monument on the hundredth anniversary of the Antiquities Act. It was renamed Papahānaumokuākea Marine National Monument in 2007.