Frommers' 10 worst and best airport terminals in the world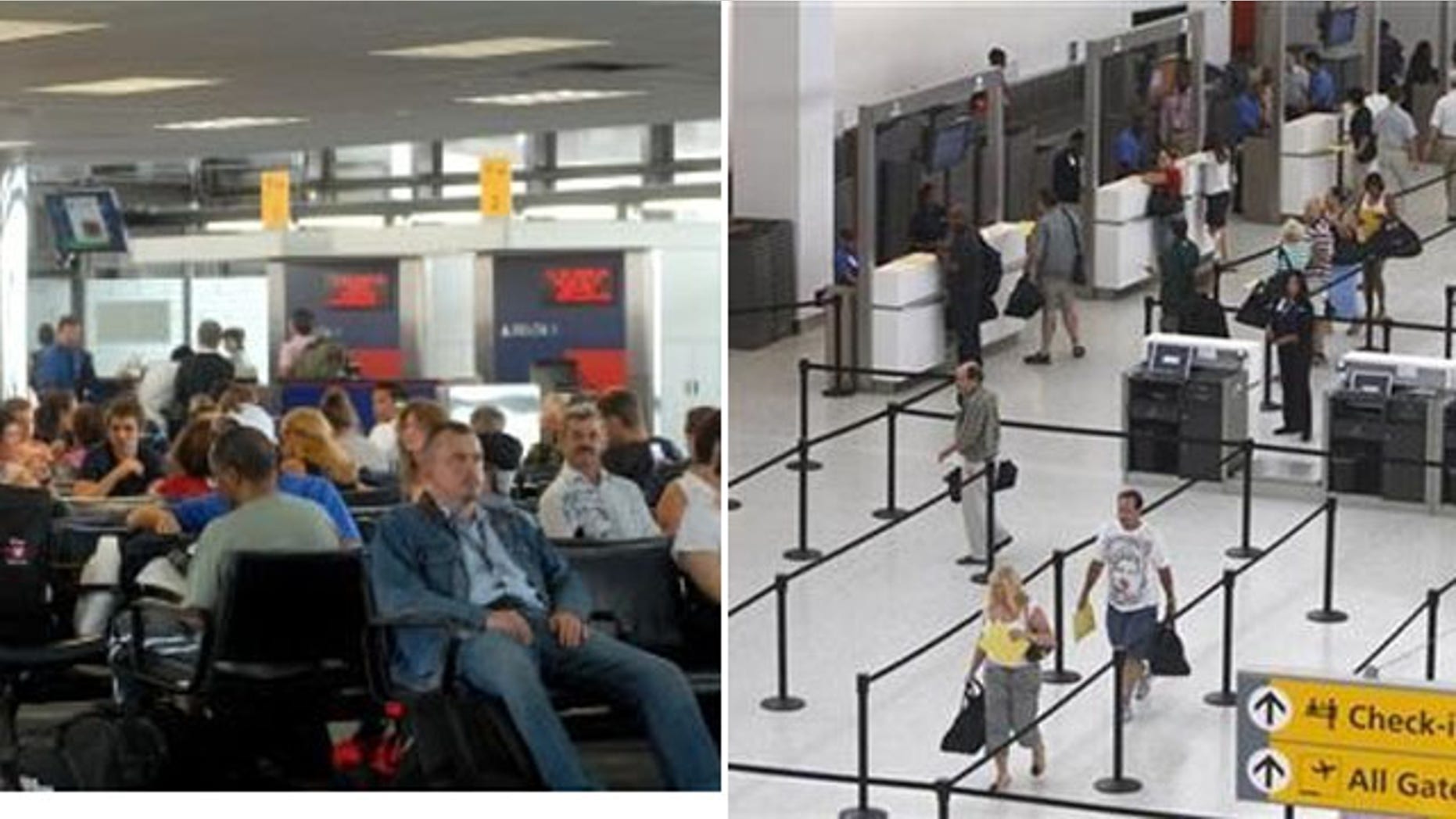 If you've ever been stuck at New York's JFK airport or Newark International Airport you know all to well how depressing and inhospitable some of their terminals are.
If caught in weather delays, travelers can easily find themselves sitting on the floor for lack of seats, or tentatively using over-used bathrooms.
With that in mind, Frommers.com released to USA Today its choices of the 10 worst and best airport terminals. The travel guide site based its rankings on cleanliness, services, on-time departures, navigation, and ease of travel to and from a city's center.
New York JFK's terminal 3, used for Delta flights, was ranked as the worst layover location in the world.
According to Frommers, it won its dubious distinction for its "endless immigration lines," bad food and shopping and gloomy environment. "There's also a sense that the cleaning crew gave up in despair a while ago," said Frommer's.com.
It's considered so bad that Nairobi's International airport, which Frommer's.com described as a "Third World construction site" and should be avoided, is ranked as a better layover choice.
The good news is that Delta is under going a $1.2 million renovation project to be completed by 2013.
In total, four of the 10 world's worst terminals are in the U.S.
Here is Frommers.com's list:
1. New York JFK Airport Terminal 3
2. Manila, Philippines Airport Terminal 1
3. Moscow Sheremetyevo Airport Terminal B/C
4. Nairobi, Kenya Jomo Kenyatta International Airport
5. Paris' Charles de Gaulle Airport, Terminal 3
6. Amman, Jordan Queen Alia Airport
7.New York LaGuardia Airport Terminal 5
8.Terminal B at Newark Liberty International Airport
9. Paris' Beauvais Airport
10. Chicago Midway Airport
As for the best, only one American terminal made it on the list of the best terminals.
Jetblue Airway's Terminal 5 in New York's JFK Airport, which was No. 5. Terminal 5 was awarded for not only its architectural design but also having 'by far the best airport food court in New York,' according to Frommers.
Opened in 2008, the $743 million terminal at JFK airport handles 500 daily departures and arrivals.
The best airport terminal is Hajj Terminal at King Abdul Aziz International Airport in Jeddah, Saudi Arabia. It is only open during the six-week Hajj pilgrimage to Mecca, Saudi Arabia. Muslims traditionally must travel to Mecca at least once in their lifetime.
Here is Frommers.com's list of the 10 best airport terminals:
1. Jeddah (Saudi Arabia) Hajj Terminal
2. Leifur Eriksson Air Terminal, Keflavik, Iceland
3. Seoul (South Korea) Incheon Airport
4. Wellington (New Zealand) "Rock" Terminal
5. New York JFK Airport Terminal 5
6. Singapore Changi International Airport Terminal 3
7. Marrakech (Morocco) Menara Airport Terminal 1
8. Madrid (Spain) Barajas Terminal 4
9. Carrasco International Airport, Montevideo, Uruguay
10. Bilbao (Spain) Airport Main Terminal