Delta pilot 'ridiculed' singer Tamar Braxton on flight, sister claims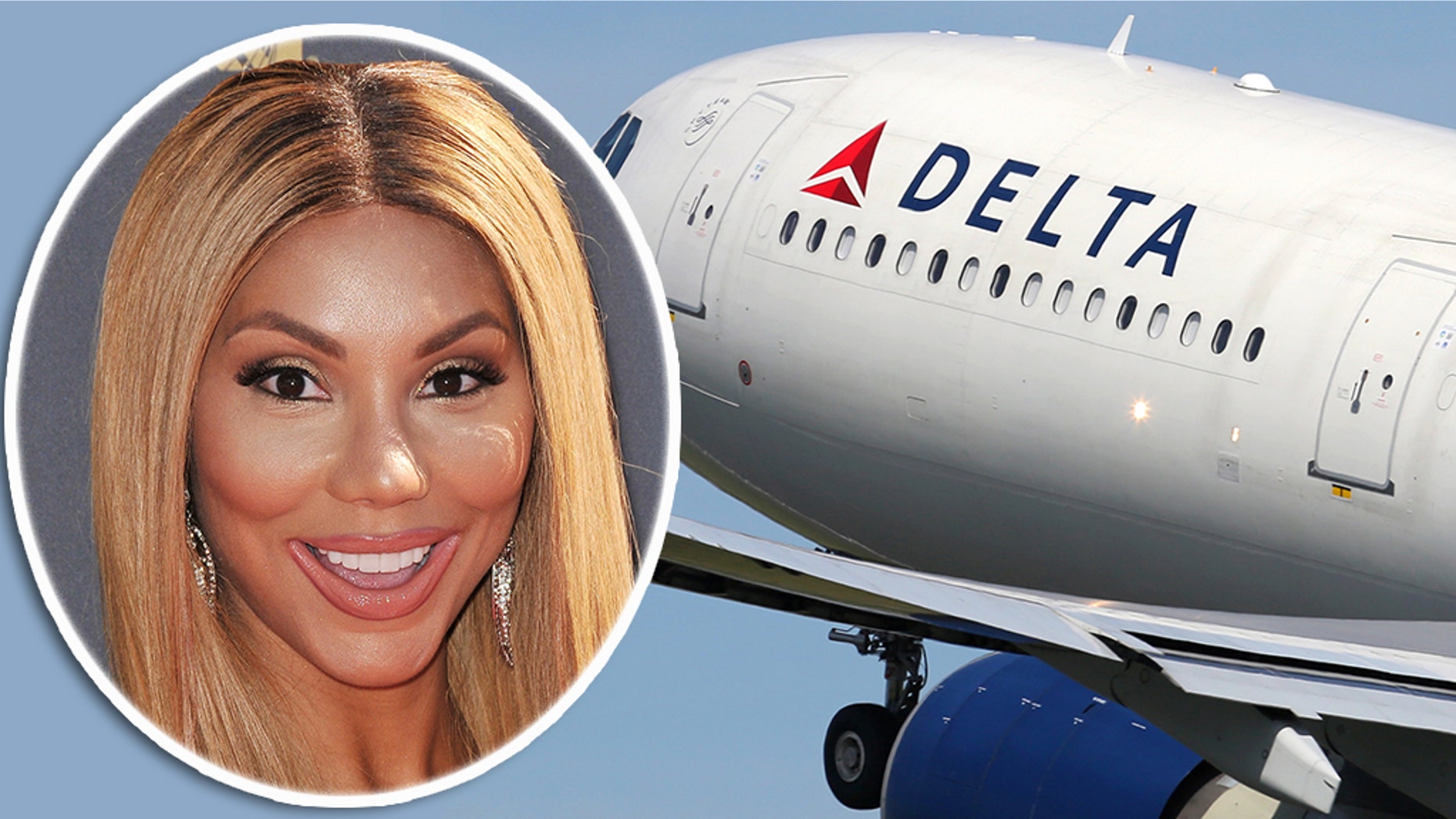 Singer and reality television star Tamar Braxton was "ridiculed" by a Delta Air Lines' pilot once she was on the plane, her sister claims.
Her sister, Towanda Braxton, shared a video of a Delta Air Lines pilot sternly talking to the two women.
"@tamarbraxton got ridiculed by a pilot for flying while black on Delta. Wow! I guess being a diamond and double million miler don't matter…@delta Shame on you…" she captioned the video, adding the hashtags #WhyArePeopleSoMad and #flyingwhileblack
DELTA RESPONDS TO BUSY PHILIPPS AFTER ACTRESS SLAMS AIRLINE FOR 'SEPARATING' HER FROM HER CHILD ON FLIGHT
In the video, the pilot is heard telling the women, "Here's how this works. My flight attendants work for me. They give orders that come from me. So if you get an instruction from a flight attendant, I need to know that you are willing and able to do what you're told to do. Are you willing and able to do what you're told to do by a flight attendant? Don't ask me any questions. Answer yes or no."
The pilot then turns around and walks back to the cockpit. Towanda has said the pilot's actions were racially motivated, but Delta has denied the claim.
DELTA FLIGHT EVACUATES AFTER SMOKE FILLS CABIN: 'SCARIEST THING EVER'
In a statement to Fox News, Delta said the response from the pilot was because of some "unusual behavior" from Braxton and those she was traveling with.
"It's crucial for the safety of every flight for customers to be willing and able to follow crew instructions. When these customers exhibited some unusual behavior and refused to acknowledge our flight attendant's instructions, the captain addressed them directly to ensure the safety and security of the entire flight," Delta said.
FOLLOW US ON FACEBOOK FOR MORE FOX LIFESTYLE NEWS
According to the airline, Tamar and others she was flying with requested to deplane – which they were allowed – but refused to take their belongings with them off the plane, which is a federal violation and sparked safety concerns.
Though Delta Air Lines said the response of the pilot and flight crew was out of an abundance of caution and to keep the flight from being delayed, the carrier is investigating the allegations of discrimination and said it is reviewing reports.