Delta flight makes emergency landing in Canada due to 'engine performance issue'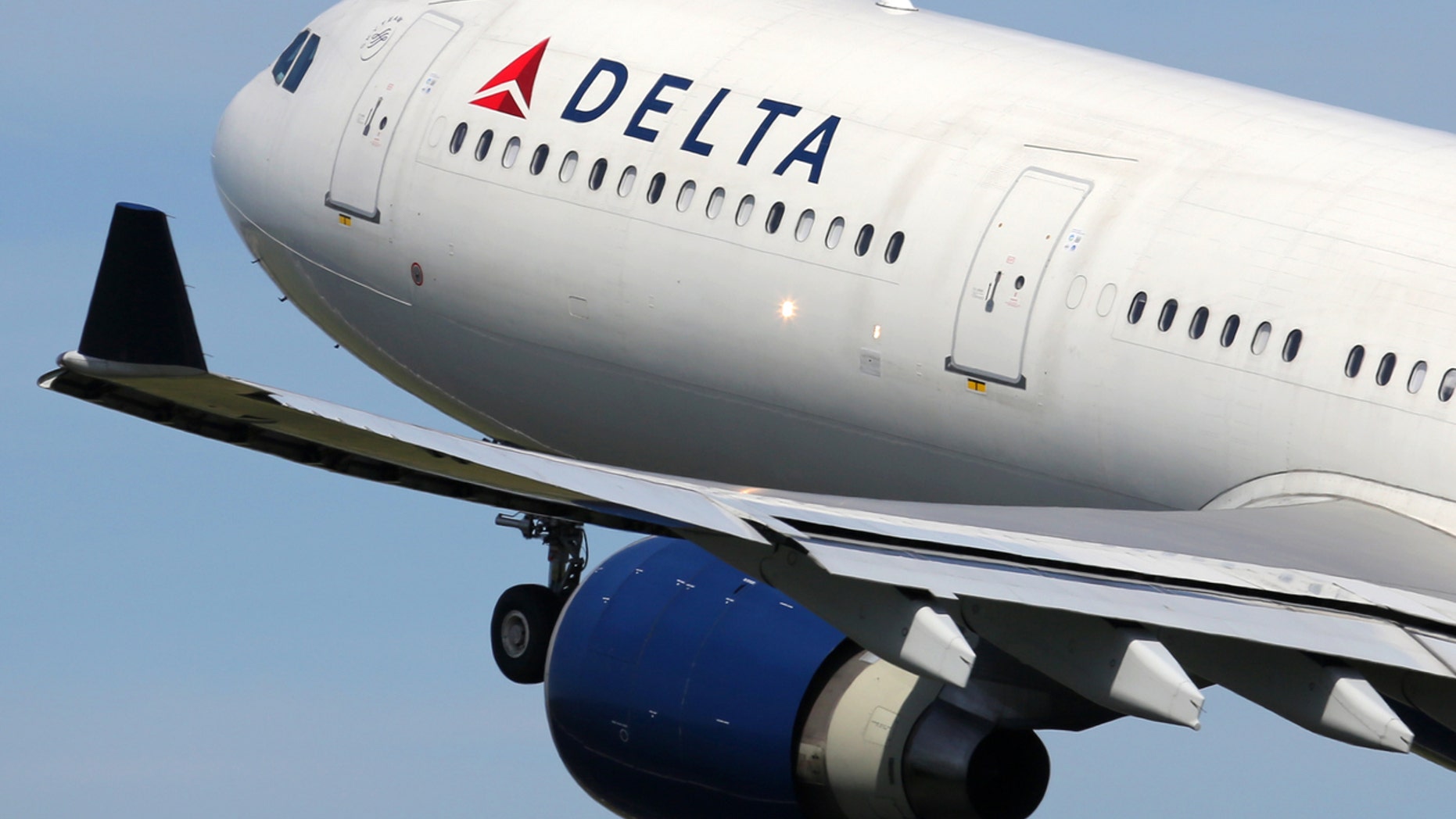 An Amsterdam-bound Delta flight out of Atlanta was diverted to an airport in Canada on Thursday after the aircraft experienced an "engine performance issue," the airline says.
Delta Flight 70, which left from Atlanta a little after 3 p.m., made an emergency landing at Goose Bay Airport in Goose Bay, Newfoundland, on Thursday evening. The airline did confirm, however, that the aircraft and its passengers landed safely.
WHY DELTA AIR LINES PAID A WOMAN $4K FOR HER SEAT
"Delta flight 70 from Atlanta to Amsterdam experienced an engine performance issue en route," Delta wrote in a statement obtained by ABC News. "The flight crew followed procedures to divert to Goose Bay, Newfoundland, Canada."
"The flight landed safely and customers have deplaned. Customers will continue to Amsterdam on another aircraft tomorrow. Delta is in contact with the customers, and we apologize to our customers for the delay. Safety is Delta's top priority."
According to ABC, air traffic controllers had said one of the engine's pressure-relief valve doors had been blown open. An employee also shared a photo of the aircraft after it landed at Goose Bay.
FOLLOW US ON FACEBOOK FOR MORE FOX LIFESTYLE NEWS
This marks the second time in a week that a Delta aircraft was forced to make an emergency landing after an Oct. 22 flight from Atlanta to Cleveland was diverted to Knoxville, Tenn., due to engine trouble.
The Goose Bay Airport in Newfoundland, too, was also in the news in late Sept. for a similar reason, after an Air France flight to L.A. was forced to make an emergency landing after one of the engines suffered "serious damage" over the Atlantic Ocean.