Delta fined for mishandling bumped passengers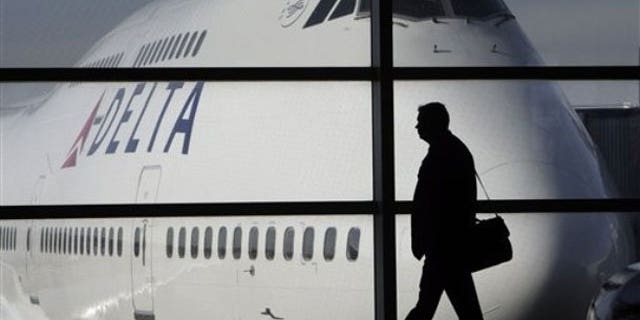 WASHINGTON – The government is fining Delta Air Lines Inc. $750,000 for bumping some passengers involuntarily, without offering compensation or seeking volunteers first.
Airlines sometimes sell too many tickets for a flight, and have to "bump" some or move them to a later flight. If travelers don't volunteer, the airline has to compensate them.
The Transportation Department said Wednesday that in March 2012 it visited Delta's Atlanta headquarters and reviewed 310 complaints about how it handled overbookings between November 2010 and January 2012. The agency said it found numerous cases where Delta failed to tell overbooked passengers about their rights to get payments, failed to provide written notice, or failed to seek volunteers before bumping passengers involuntarily.
Delta also classified come passengers who were bumped involuntarily as having volunteered to give up their seats, the department said.
The violations show "a widespread practice of noncompliance by Delta that warrants enforcement action and must be rectified," the department said.
Delta was fined $375,000 in 2009 for similar violations.
The airline said the incidents in the recent fine were isolated, and that it has been training its employees in how to handle overbooked flights. Even though it's bumping more passengers — both voluntarily and involuntarily — complaints to the Transportation Department about how it handled overbookings fell 35 percent from 2011 to 2012, according to Delta.
The order on Wednesday allows Delta to use $425,000 of the penalty to buy tablet computers to record whether customers volunteer to be bumped. Delta has already been planning to buy tablets for that job.