Tech tools for the next Oscar contenders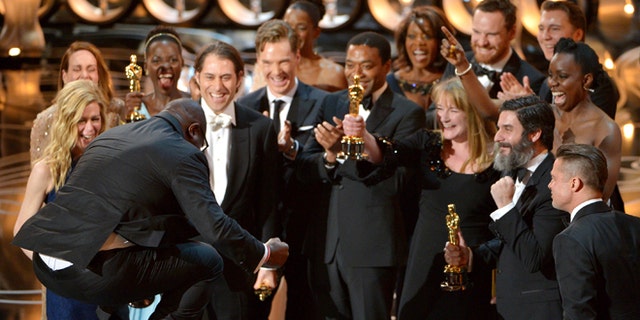 Do you dream of tripping as you climb the stairs to accept your first Academy Award? Or maybe there's a young budding director in the family who hopes someday to photobomb a selfie with A-list stars after snagging her own golden trophy.
It's time to stop dreaming and start shooting. But before you decide to chronicle the adventures of Crissy the crazy calico cat, you should consider acquiring a few tools and high-tech aids to get you started. Check out these three products before you hit "record," and hopefully your video efforts won't end up in the YouTube scrap heap of Roomba-riding cats.
Directions for Directors
The first step novice filmmakers should take is to learn how visual elements are composed to tell a story. Fortunately, there are some excellent e-books for that.
Master Shots is a trilogy of "enhanced" e-books. The enhancement is something traditional film school textbooks can't feature: actual HD video clips that demonstrate particular camera moves. In Master Shots: Story, there are 25 classic shots that will help budding filmmakers tell a credible tale with video. Each shot is described in detail by author and filmmaker Christopher Kenworthy, with voiceovers explaining how to vary or tweak an angle for a different emotional effect. Camera movements and actor movements are detailed, and there are stills from famous films, such as Magnolia and Blade Runner. Some of the most instructive and helpful parts of Master Shots are examples of mistakes in directing and camera work.
There are three books in the series, covering story, suspense and action. Each volume is $9.99 on the iTunes store.
Recording Soundtracks|
Often overlooked, sound can be one of the most important elements of a movie (think of the gradual crescendo of the astronauts' radio chatter as they approach the viewer in the opening scene of Gravity). Unfortunately, most equipment -- especially computer equipment -- has low-quality built-in microphones.
One option – especially for recording a narrative, original music, or natural background noise – is to use a high-quality external microphone designed for the purpose. An excellent option, particularly for Apple owners, is the $200 Spark Digital mic from Blue Microphones. Its retro exterior belies the fact that it can plug into a computer's USB port or an iPad's 30-pin connector (there's even a new Lighting version) and record studio-quality sound. Adapter cables also include a mini-jack port so you can monitor live recordings.
The Spark Digital mic offers excellent clarity and a frequency range that make it appropriate for recording your own music in, say, GarageBand, which works automatically with it. Even if you are just recording voiceovers, the $199.99 mic delivers cleaner, crisper recordings than the hissy tracks you'll get from a built-in microphone.
Making the Scene
Even the greatest story idea has to be formatted properly, whether you're pitching it to a studio or trying to get actors to learn their parts. The dominant screenwriter's tool is Final Draft, but the Windows and Mac versions cost $250, which can be steep for struggling scribblers.
Fortunately, there's a free scriptwriting program called Trelby 2.2 that is perfectly serviceable and conveys all the proper formatting and options, from writing dialogue to tracking characters. You can insert shot directions, transitions and actor instructions in standard industry format. The online manual is sparse but sufficient, and while it may not have all the tools of expensive programs, it covers the basics. Trelby will generate character reports, for example, noting first appearance and the number of spoken lines. The program will import files from or export files to Final Draft. You can compare script versions to see what changed between drafts and store the final version in a watermarked PDF file so you can track where copies end up.
On the downside, Trelby is available only for Windows and Linux users. (A Mac version is in the works; volunteer programmers are encouraged to help.)
Follow John R. Quain on Twitter @jqontech or find more tech coverage at J-Q.com.