Shop Smart This Gift-Giving Season With These Apps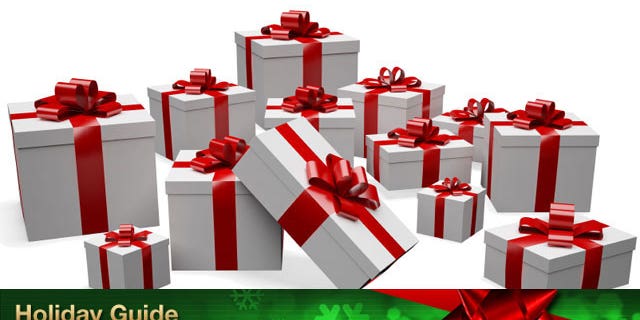 Tis the season to start your shopping!
If you didn't hit the mall for all of the great deals on Black Friday or Cyber Monday -- or you just couldn't find a parking space to even make it inside -- don't fret. Your smartphone can guide you to the bargains online and in stores
A smartphone can offer gift-giving ideas, and it can help you to budget your holiday spending so you can stress less. Battling the mall and braving the crowds can be overwhelming, so arm yourself with these apps before you go anywhere.
The Find
Plan ahead: Throughout the year you can scan, save and share products you like and want (or ones you plan to give as gifts) with The Find app. Use it at the mall or online to find the best deals, set price watch alerts and make purchases.
Start by browsing The Find's catalogs and save items in your favorites folder for later. You can also do this while browsing any site online or while out and about by scanning the barcode on anything from electronics and clothing to a bottle of wine. Then easily check for where it is being sold at the lowest price. The app will also identify coupon codes and shipping deals that are available.
Download The Find: Apple iTunes.
Download The Find: Android Market.
Mobilewalla score: 82 out of 100.
Gift List
Organize that list of family, friends, and colleagues who you'll be buying presents for this year with Gift List. This simple utility app helps you set an overall budget and cost per person and see a running total as you shop. Then check off what you've purchased, wrapped and tied in ribbon.
Download Gift List: Apple iTunes.
Mobilewalla score: 9 out of 100.
Manilla
The holidays can be one of the busiest times of the year. The Manilla app helps you stay on top of of it all. Get an organized view of all of your household expenses, financial accounts and subscriptions. Or check your balance and statements anywhere, anytime.
The app will remind you when bills are due so you're never late on a payment and reminds you of coupons, rewards points, daily deals, and travel rewards you have to use, helping you to save money. This is a great way to organize online discounts from sites like Groupon, Living Social, and Gilt, so your deals don't go to waste. These could also be great additions to presents!
Download Manilla: Apple iTunes.
Download Manilla: Android Market.
Mobilewalla score: 76 out of 100.
Here's how it works: