North Carolina town names Bigfoot as its official animal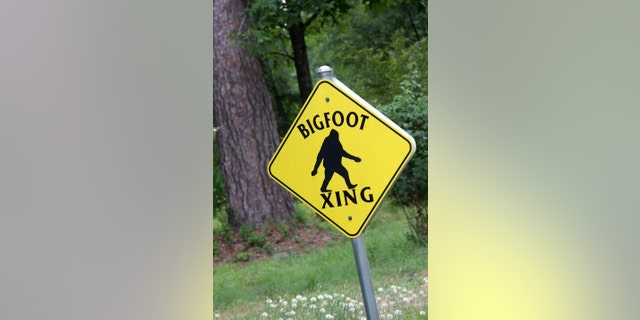 Nestled at the edge of the Blue Ridge Mountains, tiny Marion, N.C. has a population of just over 7,800. But it's the town's grand gesture that is making headlines.
The small town has declared the legendary creature known as Bigfoot as its official animal, nearly a month after Whitehall, New York also adopted Sasquatch as its mascot.
Bigfoot, who has reportedly been all over the country in just a short span of time (maybe he's on summer vacation til he goes back to Bigfoot school), will be honored as the town's official animal on Sept. 8, coincidentally the same day that it is hosting a Bigfoot festival to "prove" the creature's existence, including eyewitness accounts, video sightings and recordings, according to The Charlotte Observer.
BIGFOOT SPOTTED CROSSING RURAL NEW YORK HIGHWAY
"Well, we thought the (proclamation) idea was different," Town Manager Bob Boyette told The Charlotte Observer. "Who is to say what's out there? Nobody knows for sure, and there are some smart people who are convinced it's real."
The town's mayor, Stephen Little, admitted he has never actually seen Bigfoot (and let's be honest, who has?), but that isn't stopping him from saying that anyone visitng Marion could see the urban legend.
Marion is also the home of the Facebook research group known as BIGFOOT 911, run by John Bruner, who claims to have seen the legendary creature. He convinced the town's officials to name Bigfoot as its official animal after Whitehall did the same last month.
'BIGFOOT' REPORTEDLY SIGHTED IN NORTHERN CALIFORNIA, PICTURES GO VIRAL
In August 2017, BIGFOOT 911 claims they had seen Bigfoot running around in a forest in the state. On the group's page, Bruner described the sighting, writing he and his group saw a "large bipedal animal covered in hair" in the glow from his headlamp.
After being spotted, the creature ran off, though Bruner followed and spotted it again, this time where a tree had been broken in half.
Earlier this year, Bigfoot was spotted in New Jersey's Pine Barrens (for a family reunion?) and in a Canadian forest (hey, he's got to spend that Jack Link's Beef Jerky TV commercial money somehow).
In late 2017, Bigfoot was reportedly spotted in Northern California, where the little devil tried to steal a pig from a farmer near Avocado Lake. But he must've left his running shoes home that day, as Jeffrey Gonzalez, a self-described paranormal expert, noted that Bigfoot tripped over an irrigation pipe, which sent the pig flying.