Local Radio Is Getting Tuned Out. Thanks, Internet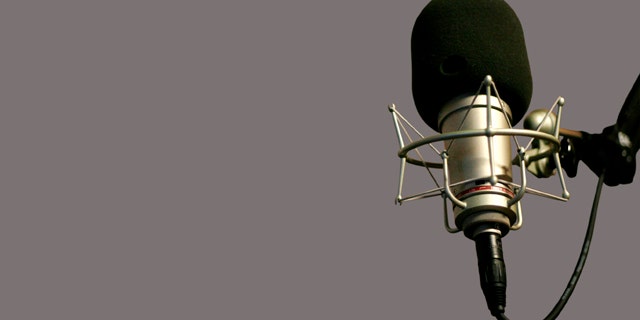 Online services have wiped out innumerable businesses. Are local radio stations next?
A year and a half ago, I wrote that online streaming music services like Pandora and Slacker were threatening to upend traditional broadcast radio -- even in cars. I was right. Now those homespun local outlets seem to be under siege.
Last week Clear Channel moved to eliminate swaths of local radio programming across the country. The company runs about 850 stations reaching about 110 million listeners a week. Seeking to cut costs -- and focus more on digital services, the company said Monday -- it let go numerous local programmers and DJs across the country.
No one is saying precisely how many local DJs were canned, but dozens if not hundreds were summarily dismissed, to be replaced by canned, syndicated shows. Not earth-shattering news, but disappointing nonetheless.
Ostensibly, the idea is to offer more shows across more stations in order to compete with other national media outlets for ad dollars. Individual local stations have trouble bringing in big advertisers and even a national chain, such as Clear Channel's, can't guarantee consistent programming -- unless it makes all the programming the same.
Hence the haranguing about homogenization and the loss of local flavor and culture. As Clear Channel focuses on national programs delivered across multiple radio stations, a uniform blandness is bound to replace quirky local shows, even though the company still says the programming will remain "local."
However, the more pressing problem is whether the company can really, truly compete against the likes of Pandora, Spotify, Rdio, MOG, and countless other online music offerings.
Pandora is the one that popped open the Internet box, creating a free, legal streaming music service tailored to individual tastes. The company thinks it's a killer formula that no one else does as well -- personalized radio. Indeed, Pandora is now in cars from Ford to BMW, smartphones, game consoles and set-top boxes like Roku. It is without a doubt hurting traditional broadcast radio, and Clear Channel's layoffs and increased "digital" focus are a clear acknowledgement of that fact.
Pandora recently lifted its 40-hour limit on free music listening. Meanwhile, Spotify is gaining in popularity, connecting with stereo systems like those from Onkyo, and forming intimate ties to Facebook (for good or bad). Rdio, which focuses on paying subscribers and following other people's playlists, is expanding into Brazil next week and has its sights on several European countries next year.
Clear Channel hopes its own online iHeartRadio service can fend off the Internet upstarts. But by eliminating some local content, it may have blunted the appeal of iHeartRadio, which aggregates programming from across the company's network and offers it on smartphones and other connected devices. A year ago, the company told me iHeartRadio was actually boosting listeners; the iHeartRadio has been downloaded 44 million times.
But without some of the local programming, say from Albuquerque or Waco, Clear Channels' digital service may grow to sound more and more like what everyone else offers online. It may also sound more like the nationwide satellite service, SiriusXM.
Tuesday morning, the satellite operator announced some promising Q3 results. SiriusXM has about 17.5 million paying subscribers, boasting unique programs from the likes of Howard Stern and Oprah. The company's fortunes have waxed and waned over the years, but it may finally be establishing a foothold in the high end, with listeners who can afford to pay $12.95 a month (or $199 a year, including computer and smartphone access). Indeed, next year the company plans to raise prices by as much as $1.50 a month. In an economy like this, that's real confidence (or stupidity).
Pandora clearly thinks of itself as a competitor to radio, and this morning SiriusXM CEO Mel Karmazin admitted, "Obviously, we compete with free."
So who will win the next round in the music wars?
There's one obvious loser: the guys in the middle, local radio stations. With free online music services appealing to those of us on a budget and SiriusXM taking the high-end, luxury listeners, there may not be any middle ground left.
That's disappointing. I like local stations, which tend to ground you and connect listeners to the local community. One woman at a rural radio station I listen to in has a voice like nails on chalk board, but every time I hear her, I know exactly where I am and that she's nearby, not sitting thousands of miles away. There's a comfort and cohesiveness you get from hearing the local jock rant about fighting the snow storm to get to work, just before you head out into the same storm.
Streaming services and national programs may be the future of radio, but that will be cold comfort indeed.
Follow John R. Quain on Twitter @jqontech or find more tech coverage at J-Q.com.