Huge drone can lift 500 pounds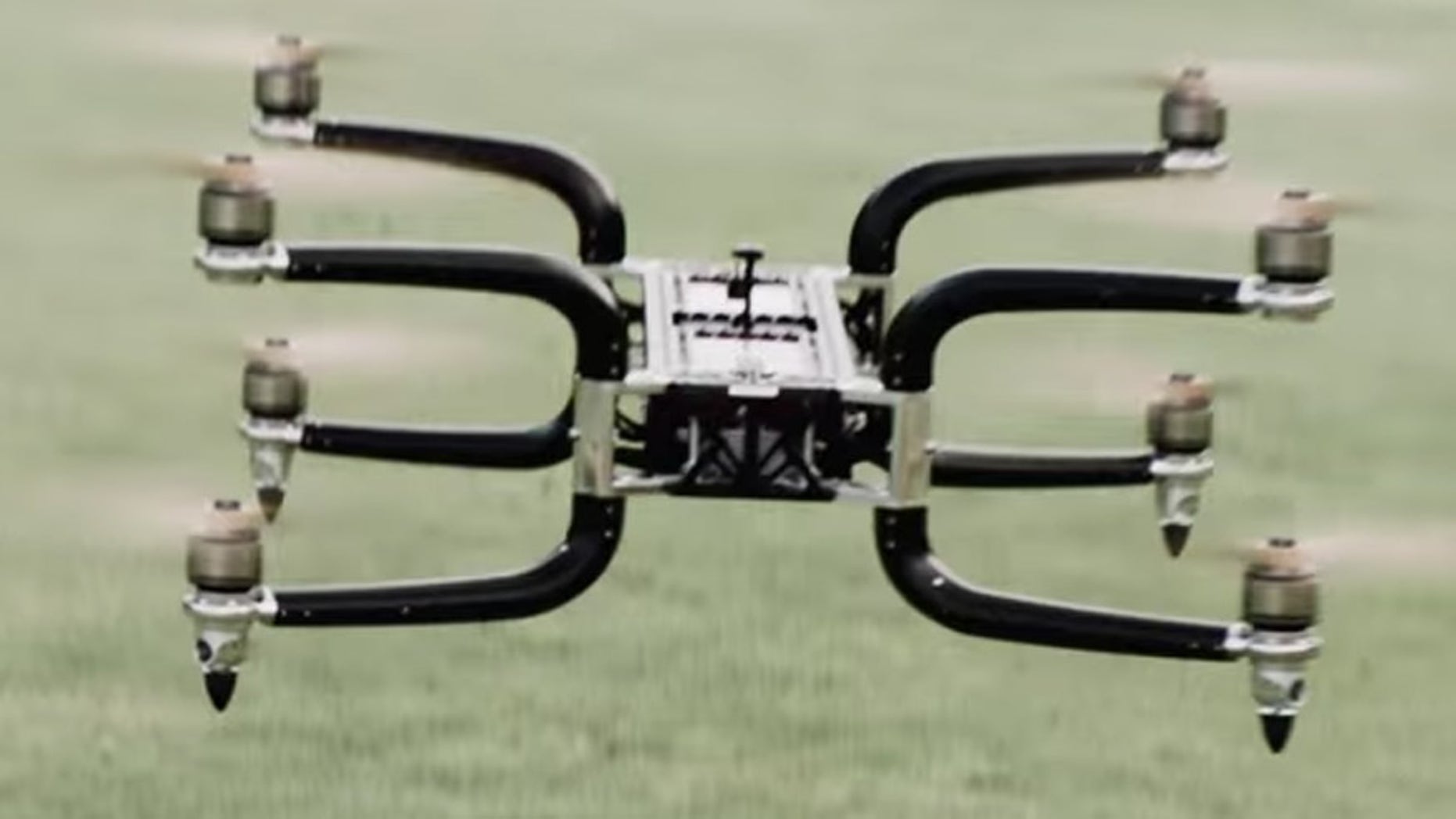 Last month, Griff Aviation, a Norwegian maker of drones, announced the arrival of the Griff 300, a drone that's an eight-propeller unmanned aviation vehicle (UAV) with serious strength.
The Griff 300 gets its name from the number of kilos it can lift and carry. Converted to U.S. measurements, the drone can lift up to 660 pounds, including the drone's own 165-pound weight. The drone can then fly with its cargo for 45 minutes, according to Griff Aviation.
This drone is a notable one. It is the first of its kind to be able to haul such heavy cargo and it is the first drone to receive certification from official agencies in the U.S. (the Federal Aviation Administration) and in the European Union (the European Aviation Safety Agency).
In addition to use in the operations for Armed Forces, law enforcement, and fire and search and rescue, the Griff 300 can be outfitted with specialist payloads for wind turbine maintenance and heavy load cargo missions, according to Griff Aviation.
VIDEO SHOWS FIGHTER JETS LAUNCH SWARM OF TINY DRONES
Griff Aviation said that while this mighty drone is exceptional, it is merely a step along the way to the Griff 800, which is expected to lift upward of 800 kilos, or 1,764 pounds.