HTC Thunderbolt Rivals Apple iPhone 4 in Smartphone Wars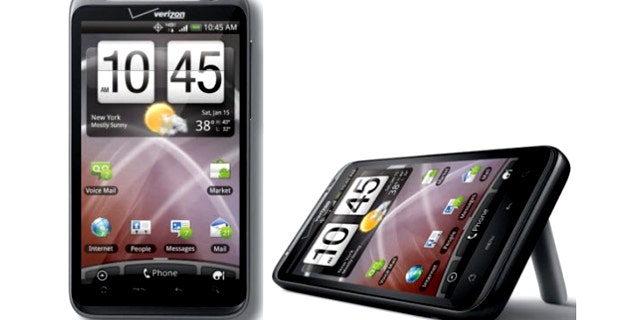 Taiwanese handset manufacturer HTC was stealing some of Apple's thunder as more smartphone users opted for the speedier 4G advantage, the New York Post reported Wednesday.
The HTC Thunderbolt, the first phone to run on Verizon Wireless' faster 4G long-term evolution (LTE) network, briefly overtook the red-hot iPhone in sales at Verizon stores in the U.S. late last month, according to a Wall Street research firm.
The Thunderbolt, which runs Google's Android software, appeared to be a favorite of those looking for Wi-Fi-like speeds on their smartphones, while Verizon's iPhone 4 still uses the dated 3G code division multiple access technology.
The popularity of LTE could spell trouble for Apple as smartphone customers look for something new.
New York-based ITG Investment Research estimated that sales of Verizon's iPhone 4, available since Feb. 10, would come in at two million for the quarter.
As of late March, the HTC Thunderbolt "surpassed the iPhone as the top-selling phone at Verizon," ITG said in a report. Verizon declined to comment.
Another report this week from Social Nuggets, a firm that measures sentiment across the Internet, said the Thunderbolt rose to the No. 1 spot from No. 8 on its smartphone index. The iPhone 4 dropped from No. 6 to No. 10.
One analyst said Tuesday that Apple diverted more of its resources to beefing up its iPad dominance with the launch of an iPad 2 than it did to developing an iPhone 5. Now, there is talk that a new iPhone might not be ready until as late as next year.
Read more at the New York Post.