Holiday Gift Guide: Best Gifts for Dads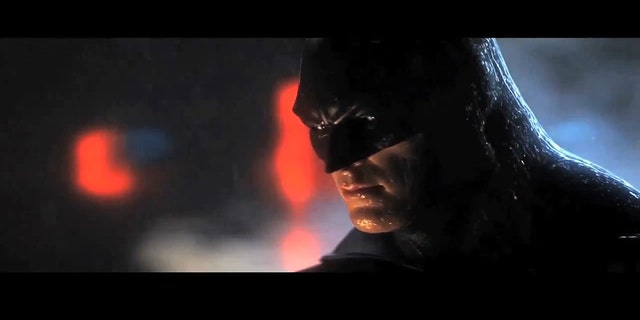 I'll be the first to admit that dads are just big kids -- and we like toys. Shiny ones with buttons. So here are my suggestions for some tech gifts to put under the tree for dear old dad.
1. Video games Two of my favorites this year are Batman: Arkham City and Call of Duty: Modern Warfare 3. I've been spending most of my gaming time with Batman lately. This is the much-anticipated sequel to Batman: Arkham Asylum. And it's just as awesome. In the new game, the joker takes over the city and you -- as Batman of course -- have to find him and take it back.
Modern Warfare 3 is a first-person shooter and one of the most realistic ones yet. There is a reason this is such a hot seller this year. It's like playing the hero in a Die Hard movie!
2. Powermat Assuming Dad already has a smartphone, tablet, gaming device, etc., he'll need to power them up. The Powermat is a wireless charging system that lets you charge your gadgets on a plate-like device that sets on your table. It's clean and wire-free. No more spaghetti system of wires coming out from behind the couch. This is one system that charges them all while you're home or at work.
3. PowerBag Speaking of power, a dead cell phone battery is the bane of a traveling man's existence. If the dad in your life does business on the go, he needs a bag that can charge his gadgets while he travels. Meet the PowerBag. You charge the bag overnight and the connected chargers inside will charge your gadgets when you leave the house. It comes with adapters to charge smartphones, tablets, laptops, and more.
4. iPod Nano and HEX Watch Band The new iPod Nano doubles up as a watch with the HEX Watch Band. It's stylish and unique, turning your watch into an MP3 player with all of your music and photos! I've been wearing one of these and I use the Mickey Mouse watch face, which my 1 year-old gets a huge kick out of.
In some cultures, it's considered bad luck to gift a watch so get around that with an iPod Nano that can be used as a watch. Plus, it's a great conversation piece. Is it a watch? Is it an iPod? It's both!
5. iHome iW1 AirPlay Speaker Dad could make good use of this speaker system in his man cave. It's a speaker system that can either plug in or stream music from any Apple device -- iPad, iPhone, iPod touch, etc. It works with Apple's AirPlay system so you can play music wirelessly from your device of choice. And it has great sound quality.
Click Here for More Holiday Gift Guides
Clayton Morris is a Fox and Friends host. Follow Clayton's adventures online on Twitter @ClaytonMorris and by reading his daily updates at his blog.