Has RIM Bailed on the BlackBerry PlayBook?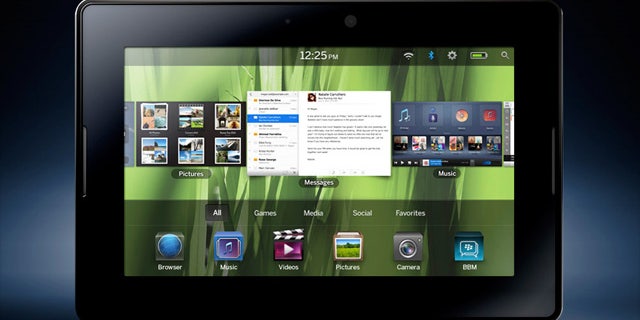 Research In Motion has reportedly stopped production of its BlackBerry PlayBook tablet and is considering exiting the space altogether, according to reports.
Collins Stewart analyst John Vinh made the claims in a note to investors Thursday morning, citing anonymous sources at RIM's manufacturing partner Quanta.
"While Quanta last week acknowledged that it had laid off a significant number of production workers from a factory focused on producing the PlayBook, our research indicates that the [manufacturer] has essentially halted production of the tablet," Vinh wrote. "Additionally, our due diligence indicates that RIM has canceled development of additional tablet projects."
The move would be drastic, but hardly unforeseen; RIM shipped 500,000 PlayBook tablets in the slate's launch quarter, and only 200,000 more in its first full quarter of availability. He's not alone in that characterization: Multiple analysts have anticipated the PlayBook's demise.
A RIM spokesperson nevertheless unconditionally denied Vinh's claims.
"RIM doesn't typically comment on rumors, but any suggestion that the BlackBerry PlayBook is being discontinued is pure fiction," a spokesman told BGR. "RIM remains highly committed to the tablet market."
This content was originally published on BGR.com
More news from BGR:
- iPhone 5 '4G' support (21Mbps HSPA+) reportedly confirmed by China Unicom
- Windows Phone makes up 30% of HTC's sales, will give Android a 'run for its money'
- Google asks judge to secure 'competitively sensitive data' in AT&T/T-Mobile case