Google fires at Apple with Pixel 3 phone, other devices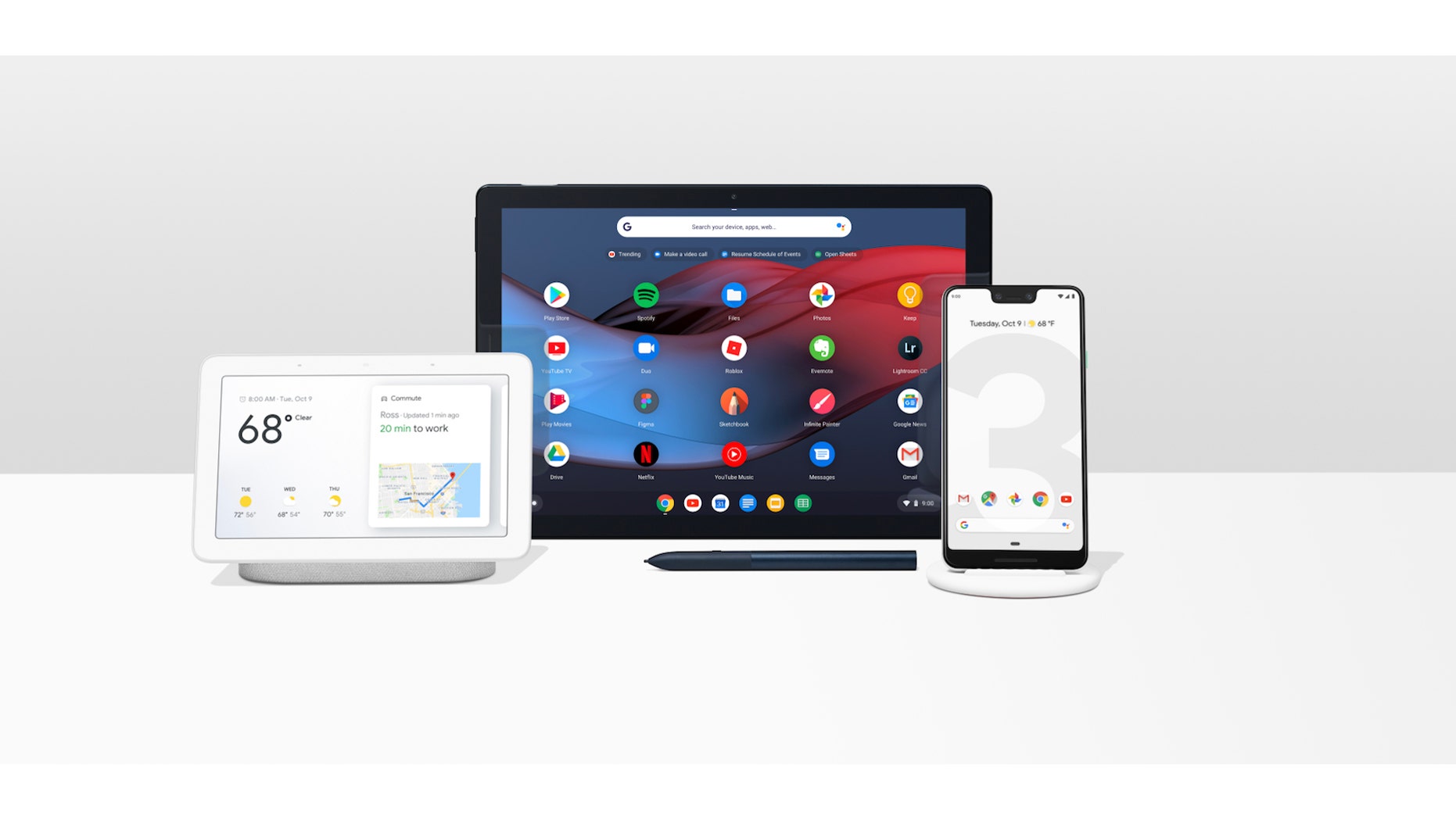 Google unveiled its new Pixel 3 phones, Pixel Slate tablet and Home Hub device at a glitzy event in New York on Tuesday, as it looks to up the ante with Apple for consumer's spending this holiday season.
The Pixel 3 phones have larger displays than the Pixel 2 counterparts, which were launched last year. The Pixel 3 phone has a 5.5-inch display and the Pixel 3 XL has a display size of 6.3 inches. The devices also have upgraded camera technology, which includes a feature called NightSight specially designed for flash-free shots in low-light conditions. Initially launched on the Pixel 3 phones, the feature will eventually be rolled out to other Pixel phones.
The devices also have a special wide angle lens, or 'Group Selfie Cam'.
"We have taken the world's best smartphone camera and made it even better," said Google's hardware chief Rick Osterloh during the launch event at Spring Studios, echoing a shot across the bow at Cupertino, Calif.-based Apple, which recently launched its new iPhones, the iPhone XS and iPhone XS Max and the upcoming iPhone Xr.
Pricing for the Pixel 3 phone starts at $799 and the Pixel 3 XL starts at $899, significantly cheaper than Apple's high-end iPhones, which start at $999 and $1,099 for the Xs and Xs Max, respectively.  Google's devices will be available starting Oct. 18.
A new Pixel Stand for wireless charging was also unveiled Tuesday, priced at $79.
The phones, of course, face stiff competition from Apple's recently-launched Apple iPhone Xs and iPhone Xs Max. The New York Post reported that the iPhone Xs sales are "off to a hot start," citing research from Flurry Analytics.
The Pixel Slate tablet has a 6-million pixel display and was described as "a perfect device for play and work," by Trond Wuellner, Google's director of product management. The Chrome operating system has been optimized for the device's touchscreen, with Wuellner adding that "it's your own personal Google, right at your fingertips."
Pricing for the Pixel Slate, which will be available later this year, starts at $599.

Home Hub is a display that can be used to control smart home devices, such as TVs and lights. The device can also provide voice assistant functions such as Google search and maps. However, Google was careful to note that Home Hub does not contain a camera, a clear slight against Facebook, which recently announced its new Portal speakers, devices that contain cameras that follow users around the room.
"We consciously did not put a camera in Hub, so that it is comfortable so that it is comfortable to use in private places in your home, like your bedroom," said Diya Jolly, Google's vice president of product management, said during the event.
The device will be available on Oct. 22, priced at $149.
Fox News' Chris Ciaccia Follow James Rogers on Twitter @jamesjrogers