Facebook slammed by Sandy Hook parents over lies, hoax claims
In a letter to Facebook CEO Mark Zuckerberg the parents of a Sandy Hook massacre victim are pleading with the social network to protect them from lies, abuse and harassment resulting from hoax claims on the platform.

Leonard Pozner and Veronique De La Rosa, parents of Noah Pozner, who at age 6 was killed by 20-year-old Adam Lanza along with 25 others five years ago, wrote on Wednesday how they have been subjected to a relentless barrage of false claims and conspiracy theories—including that the shooting was a hoax and the victims were "crisis actors."
Facebook, which has consistently struggled to manage the spread of fake news and outright lies on its platform, has said that it is beefing up its monitoring of posts and dramatically expanding its fact-checking efforts.
However, Noah's parents write that terms like "fake news" are too innocuous for what they've gone through.
FACEBOOK CENSORSHIP: NUDE PAINTINGS BY RUBENS RUN AFOUL OF SOCIAL NETWORK
"We have endured online, telephone, and in-person harassment, abuse, and death threats. In fact, one of the abusers was sentenced to jail for credible death threats that she admitted in court she had uttered because she believed in online content created by these 'fringe groups,'" they wrote in the letter published by the Guardian.
The parents also call out Zuckerberg, who in a recent interview with Recode said Facebook would not take down the posts of Holocaust deniers—although he did say if Sandy Hook victims were being directly targeted for harassment, those posts would come down.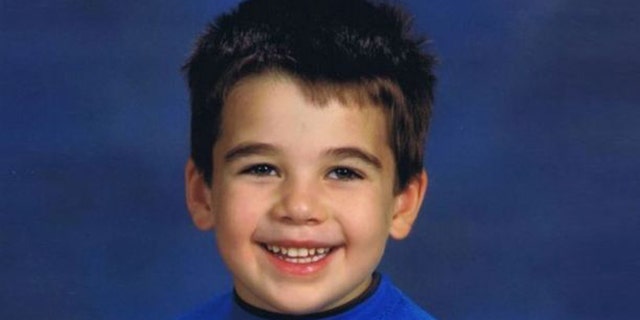 "In fact, you went on to suggest that this type of content would continue to be protected and that your idea for combatting incendiary content was to provide counterpoints to push 'fake news' lower in search results," Noah's parents wrote. "This provides no protection to us at all. It would require people writing articles and making posts about our family and the massacre in the same quantity and read and spread by the same numbers as those who post and publish the hoax content."
Facebook provided a lengthy statement to Fox News concerning the matter:

"Our hearts go out to them and all families who have lost people as a result of senseless shootings.
Although we do see people come together on Facebook in very positive ways around tragedies, some of what we see is truly abhorrent and represents the worst of the internet and humanity.

We recognize victims of mass shootings and other tragedies are vulnerable to offensive and incendiary comments, and we don't allow attacks against them. For example, we don't allow people to mock, harass or bully the victims of tragedies. This includes the types of claims in the letter that victims are crisis actors. We also don't allow people to celebrate, justify or defend the tragedy in any way.
We want to make ourselves available to victims and families and be responsive to their needs in a way that's best and easiest for them. We do have channels through which they can reach out to people at Facebook. Following tragedies, victims and families have used these channels to escalate content to us and raise questions and concerns.
It's important to get this right and we know we can always do better here."
As remedies, the parents suggest making all victims of mass shootings a "protected group," so that attacks against them are prohibited by the tech giant, and giving victims access to Facebook staffers who will remove hateful or harassing posts immediately.
FACEBOOK SUSPENDS CRIMSON HEXAGON TO INVESTIGATE POTENTIAL MISUSE OF DATA
In addition, they founded HONR.com to combat the consistent harassment, doxing and death threats that they say Facebook has ignored in the wake of the 2012 massacre. Pozner's parents have also filed a lawsuit against Alex Jones, who runs InfoWars, which claimed that the Sandy Hook shooting was a hoax.
In the letter to Zuckerberg, Noah's parents describe their enduring pain. "We are unable to properly grieve for our baby or move on with our lives because you, arguably the most powerful man on the planet, has deemed that the attacks on us are immaterial, that providing assistance in removing threats is too cumbersome, and that our lives are less important than providing a safe haven for hate."