China eases social media crackdown after angry backlash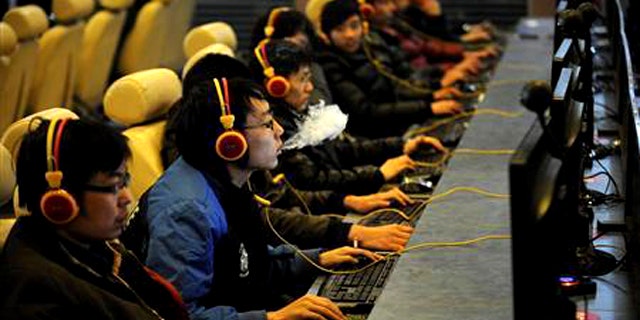 BEIJING – Two of China's top online communities lifted government-imposed restrictions Tuesday that signaled to hundreds of millions of Chinese Internet users that Beijing will crack down to keep its traditional grip on political discussion.
The restrictions, imposed Saturday in response to unsubstantiated rumors last month of a coup attempt in Beijing, affected Twitter-like microblogging services that have become increasingly important nationwide outlets for information and social interaction.
They offered an unusual reminder to a broad swath of the Chinese public -- even those with little interest in political issues -- of Beijing's willingness to censor discussion in public forums.
They also illustrate the political uncertainty in China after the ouster last month of former Communist Party star Bo Xilai exposed rifts in the nation's leadership.
The nation's two largest microblogging operators, Sina Corp. and Tencent Holdings Ltd., at 8:00am local time Tuesday allowed users to resume commenting on one another's posts after a three-day outage. The commenting function is a key feature for the two companies' hundreds of millions of users, allowing for fast-paced and freewheeling online conversations, and the weekend move to halt comments was harshly criticized by some members of China's voluble online community.
Thousands of users rushed in to fill the three-day gap in commenting on the services, which are called weibo -- or "little blogs" -- in Chinese. "Freedom has been restored again!" a Sina Weibo user writing under the handle Sheep Out to Pasture 1988 commented.
At the same time, users flooded to the account of Sina chief executive Charles Chao, who posted about the weather Tuesday in Shanghai, to criticize the clampdown.
"Can we report Charles Chao for 'spreading rumors?'" one user commented. "Shanghai's weather isn't good at all. There's a huge northern wind and the air is polluted!"
The challenge for Sina, Tencent and the rest of China's internet industry will be to keep the conversation within Beijing's limits while keeping their online communities interesting enough so that users will not turn elsewhere.
Sina and Tencent could not be reached for comment Tuesday, which was a holiday in China.
SOURCE LINK: http://online.wsj.com/article/SB10001424052702304750404577319380394632876.html