Book, Save, and Make Traveling Extra Fun With These Smartphone Apps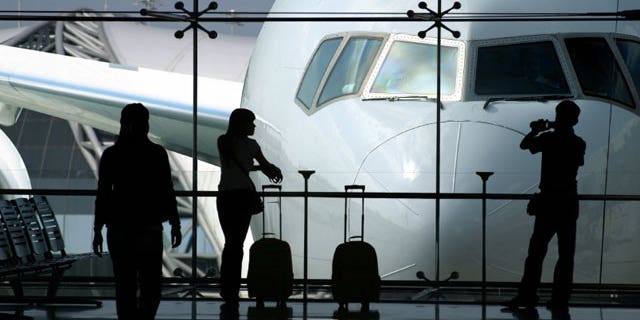 You can plan a trip right on your phone with customized travel booking apps to help you find the lowest fares, visit friends across the country, and get first-hand advice on what to do in the city you're visiting.
FareFinder
Search domestic and international flights by date, seat availability, and number of stops, and even plan out a multi-destination marathon using FareFinder. The app enables travelers to search, find and book the best deals with full disclosure pricing including taxes and fees.
You can easily see comparisons between airlines on things like the number of stops, what seats are available, airport details and the total mileage for each trip. If you would like to fly first-class only, simply select that option.
Allow the app to view your location and it will direct you to the nearest airport with options for choosing nearby alternate airports, and it even remembers your previous flying choice. This is a convenient way to book your travel while already on the go. Round trip booking is also available.
The app isn't completely seamless, however. Once you choose your travel itinerary, FareFinder directs you to the corresponding carrier's website to save your reservation and enter your credit card information for payment.
Download FareFinder: Apple iTunes, Android Market.
Mobilewalla Score: 76 out of 100
From shopping tips to directions, these days it seems like there's an app for everything. Send us a video or a photo describing your favorite app – and we may feature it on air!
Flying Social
If you're looking to meet up with friends while traveling on business, or want to plan a trip around out-of-state friends, connect using Flying Social. The app hooks you up through Facebook with your friends across the country -- showing you the best travel deals or awards for that city. It's a fun way to plan a group trip or see someone you haven't gotten a chance to visit.
Flying Social will also assist you in searching and booking hotels and rental cars at your destination via Alaska Airlines.
Click Shop Now and you'll be navigated to a calendar search on the airline website. Alert your friends, you're nearly on your way!
Download Flying Social: Apple iTunes.
Trippy
If you're not visiting a friend, chances are you're planning a vacation somewhere they've been -- so let them help you plan your itinerary. The Trippy app uses your Facebook friends' experiences to help pick the best hotels and restaurants and offer travel tips.
The idea behind the app is that your friends know you -- your likes, dislikes and the fact that you hate vegetarian food. And they've been to or lived in the location you want to visit. Their knowledge can benefit you, so you don't waste any time having a bad time. Simply post where are you are thinking of traveling to and let your friends help you start planning.
You can communicate with them through your social network in real time to ask quick questions on location and post pictures to share as you follow their recommendations.
Download Trippy: AppleiTunes.
Mobilewalla Score: 69 out of 100.
Here's how it works:
Safe travels!