Xander Bogaerts admits the struggling Red Sox offense misses David Ortiz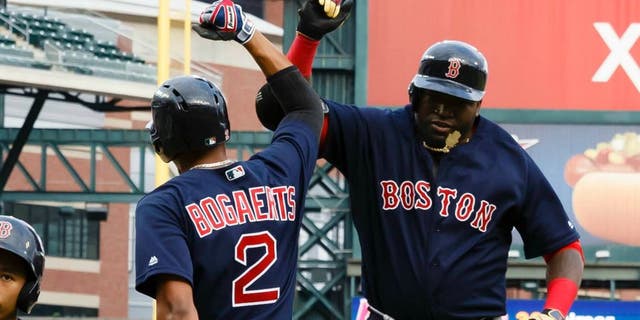 NEWYou can now listen to Fox News articles!
The Boston Red Sox have a problem: They cant score.
In their past five losses including back-to-back setbacks at Fenway Park to the New York Yankees the Red Sox have scored two runs or fewer. Theyve been shut out three times in their past seven games, and they rank 24th in the majors in runs per game (3.71).
This comes just a season after Boston led the majors in batting average, on-base percentage, slugging percentage and runs scored. So whats missing? Well, the more accurate question is whos missing.
Red Sox shortstop Xander Bogaerts addressed the elephant in the room after Thursdays 3-0 loss to the Yankees.
Whats the difference? I mean, David [Ortiz] is not here, Bogaerts said, via CBS Boston. He was definitely a huge part of our team for the years I was here. We definitely miss him.
Ortiz retired after the 2016 season, when he led the majors with a .620 slugging percentage and 1.021 OPS, and led the AL with 127 RBI to go along with 38 homers. Through the first four weeks of this season, the Red Soxs 11 homers rank last in the majors.
Weve got to do it without him. Were trying. Were trying to put up good at-bats and get guys on base. Having that 34 in the lineup was something opposing pitchers were definitely afraid of, Bogaerts added. We miss him but were going to get runs. Were going to score. Were not going to get shut out, or get one run every game. Our offense probably needs one game 12 runs, 15 runs like the Washington Nationals. Hopefully we can do the same as that. Well break loose.
It wont get any easier for the Red Sox with the Cubs in town this weekend.