WWE issues statement on Brock Lesnar following failed UFC drug test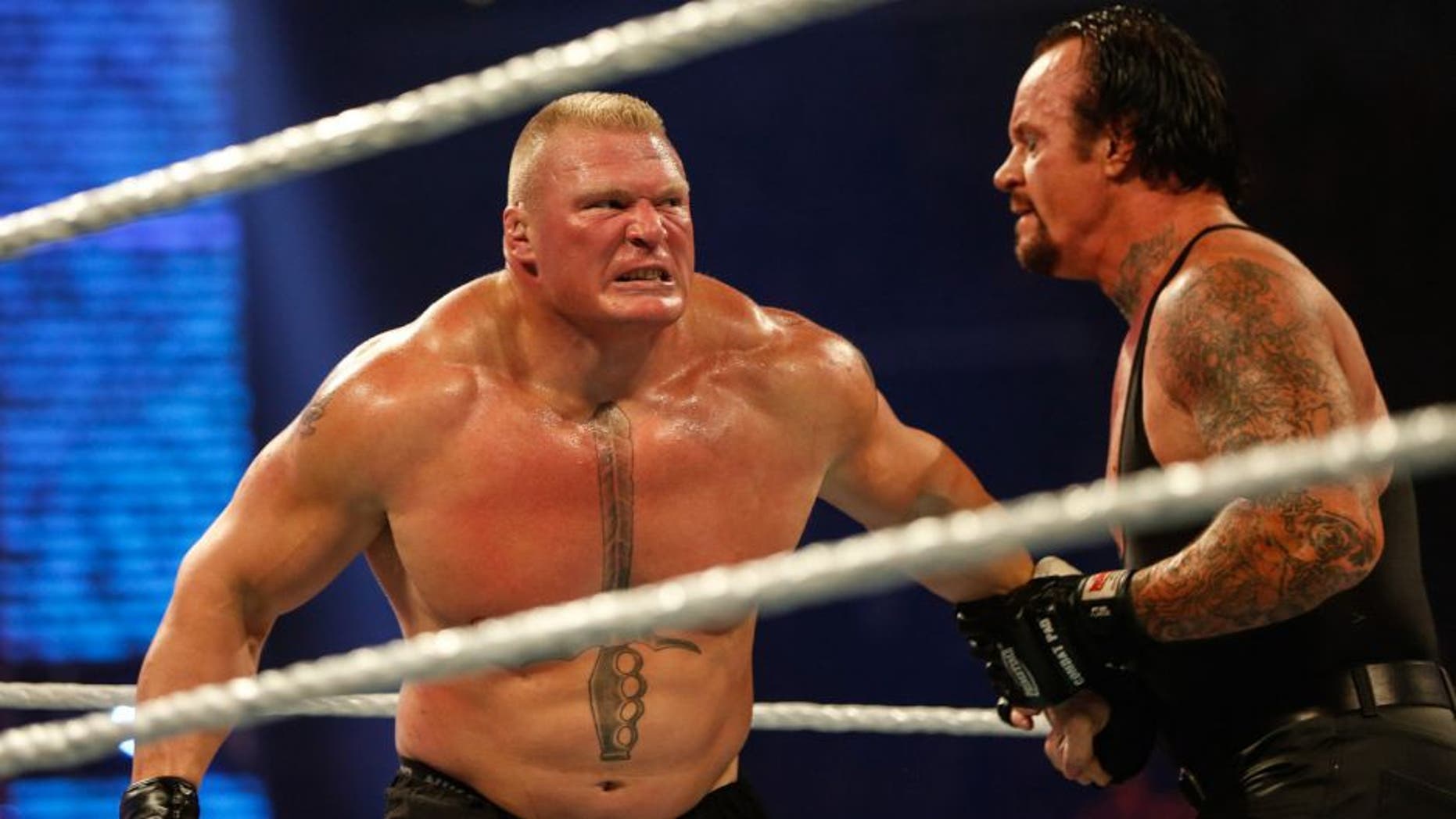 Following news that Brock Lesnar had been flagged for a potential doping violation stemming from a positive drug test, his employers at WWE released a statement on the matter.
WWE gave Lesnar permission to return to fighting for his bout at UFC 200, where he defeated Mark Hunt by unanimous decision last Saturday night. Once Lesnar was back on the UFC roster, he was subjected to the full range of drug testing.
The former heavyweight champion was then flagged for a failed drug test that was administered on June 28 by USADA (United States Anti-Doping Agency) before Lesnar and the UFC were notified on Friday.
"Brock Lesnar has not performed for WWE since WrestleMania," which was held in April, "and is not scheduled to return until Sunday, August 21," WWE officials said in a statement released to FOX Sports.
WWE also tests athletes as part of its own wellness program, but it's unclear if Lesnar's positive drug test from USADA would have any bearing on his professional wrestling career.
Under the WWE's wellness program, an athlete testing positive for the first time would receive a 30-day suspension from the company. Former champion Roman Reigns just recently faced a similar sanction when he violated the WWE's wellness program.
Even if WWE decides to punish Lesnar for the infraction based on the drug test administered by USADA, he still would be eligible to return by Aug. 21 when he's scheduled to face Randy Orton at SummerSlam in Brooklyn, New York.