WNBA's Ogwumike sisters deeply affected by Nigerian schoolgirl kidnappings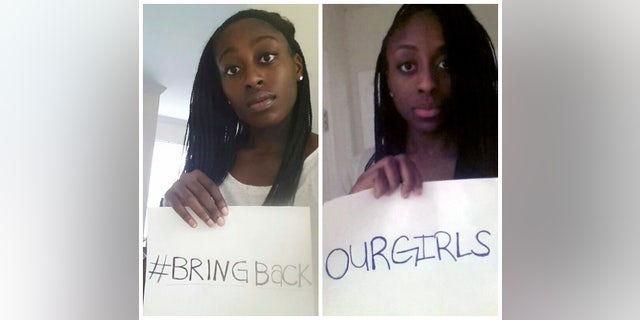 Nneka and Chiney Ogwumike always hoped that one day they would be able to do something to benefit their parents' homeland of Nigeria.
The recent mass kidnappings of schoolgirls in the African nation have added a sense of urgency to the WNBA star sisters' desire to help.
Education has always been important to their family, and the Stanford grads were distraught to hear about the 300-plus girls who were taken in the remote northeast area of Nigeria last month.
"There are some fundamental rights and a right to education is a big one," Chiney told The Associated Press this week in a phone interview. "Everyone should have an education, no matter what form it is. That makes it even tougher that they were just trying to better their lives. It shouldn't matter what type of education they are receiving."
Nneka added: "It's difficult to see these girls trying to go to school and get an education and this happened."
"Bringing awareness can go a long way, I believe," said the top pick by the Los Angeles Sparks in 2012.
The U.S.-born sisters, who became only the second set of siblings to be drafted with the No. 1 choice in one of the major sports leagues — joining Peyton and Eli Manning — have already begun plans to work with the US Fund for UNICEF. They want to maximize their impact and help Nigeria's education and child protection programs.
"It's something we're passionate about," said Chiney, taken first by the Connecticut Sun in the WNBA draft last month. "When I was drafted to follow in Nneka's footsteps, it was huge in Nigeria. My uncle sent me an email a day for two weeks with pictures, headlines and articles on the front page of Nigerian newspapers."
"Nneka and I want people to know we care. We're not passive. We want to be active in our own way and raise awareness," she said.
Both sisters have already spent a lot of time in the country, visiting nearly every two years. Chiney spent eight weeks in Nigeria last spring as part of a study-abroad requirement for her international relations major. She also worked with the charity "Access to Success" to build a basketball court.
"I had a great experience. It's eye-opening being an adult now and seeing it with adult eyes," Chiney said. "I worked with the Minister of Petroleum and seeing people in power trying to change the country. I worked with the human rights committee and there are a lot of dilemmas with a variety of issues."
The sisters have discussed putting "276" — at least that many girls are still missing — on their shoes when the WNBA season starts this weekend. They posted a photo on Instagram on Tuesday night of the two holding up signs saying: "#Bring Back Our Girls."
"This issue could have been swept under the rug," Chiney said. "When I was there, a terrorist group did the same thing to some policemen. There were car bombs that didn't make international news. The innocence of African girls getting an education and getting kidnapped made it that much more vulnerable."